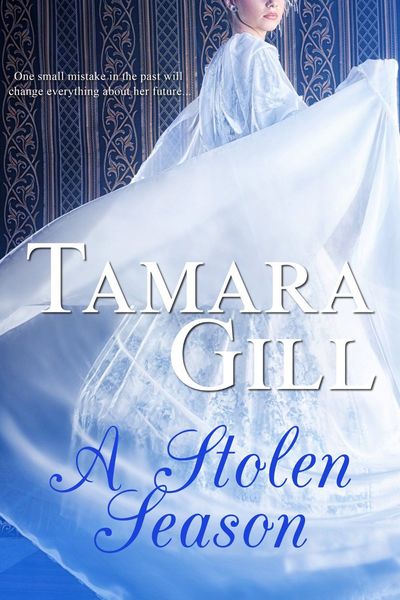 Purchase
Entangled
March 2015
On Sale: February 23, 2015
Featuring: Sarah Baxter
172 pages
ISBN: 1633751813
EAN: 9781633751811
Kindle: B00T3496CW
e-Book
Add to Wish List

Romance Time Travel | Science Fiction
One small mistake in the past will change everything about her future...
Archaeologist Sarah Baxter just broke one of the biggest rules of time travel: leaving a piece of 21st­ century equipment in 19th century Regency England. Unfortunately, when she goes back to retrieve it, she makes an even bigger mess of things—resulting in the death of an English Earl. Now his brother is not only out for revenge, but he also has Sarah's device.
Which means an entirely different approach is needed. It doesn't occur to the new Earl of Earnston that his charming acquaintance is responsible for his brother's death. He is merely swept away by a passion that threatens his very reputation. Yet he gets the distinct impression that Miss Baxter is hiding something from him.
Now Sarah must find a way to steal back her device, hide the truth about the earl's brother and—most importantly— not fall in love...
Comments
3 comments posted.
Re: A Stolen Season

I have a dear friend who lives not that far outside of
London. At one time, he gave me the opportunity to come
live with him, and his family. Although I almost jumped at
the chance, the thought of flying over there, for around 3
hours over the ocean, gave me pause. He doesn't give it a
second thought, but because I haven't flown in over 20
years, it makes my knees weak!! I've always wanted to visit
there, among other places, but have to get over that fear of
longer flights. I can handle the shorter ones without too
much of a problem, and without medication!! lol I feel the
way you do as far as looking at the buildings themselves -
knowing that they've stood there for hundreds of years. I'm
a bit of an English History buff anyway, so it would be
wonderful to see these buildings in person. I was also
amazed to learn the tidbit from you about the song "London
Bridge is Falling Down." I also remember it from my
childhood, and wasn't aware of its' true meaning. I'm
looking forward to reading your latest book, since it will
be my first time-travel book. Congratulations on what I'm
sure is going to be a big seller!!
(Peggy Roberson 8:22am March 1, 2015)
When we were in England the first time a man, who was from
England, asked if we were doing the ABC Tour. Found out it
means "another bloody castle or cathedral". We did and loved
the history and old buildings. Like your country, we are
also young compared to Europe.
We also loved Australia and the people.
I look forward to reading you book, it sounds great. My
major is archaeology so I also love the history of places.
(Leona Olson 10:41am March 1, 2015)
Hi Peggy and Leona! Thank you so much for visiting me!!

Peggy, I'm a terrible flyer now that i"m a mum, but used to be fine. I hope
to get back over to England one day, but I fear I will need medication.
LOL. I hope you enjoy A Stolen Season. :)

Leona, I'm envious. If I had my time again, I would be an archaeologist for
sure. I cannot think of anything more perfect than that lifestyle and
occupation. I too hope you enjoy A Stolen Season.

Tam :)
(Tamara Gill 4:28am March 2, 2015)
Registered users may leave comments.
Log in or register now!