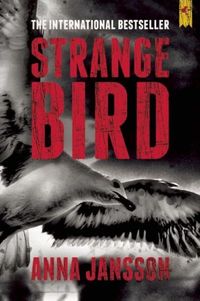 Purchase
Stockholm Text
September 2013
On Sale: September 10, 2013
336 pages
ISBN: 9187173956
EAN: 9789187173950
Paperback
Add to Wish List

"Cold shivers run down my spine after reading just a few pages."—Göteborgs Tidningen (Sweden)
As the bird flu pandemic reaches Gotland Island, panic spreads among the inhabitants who are frantic for an elusive cure. In the desperation that rises, the hunt for scapegoats begins, and extremist and anti-immigrant groups gain ground. Meanwhile, nurse Sandra Hägg makes a gruesome discovery at the health clinic where she works—a discovery that will cost her life. Soon Detective Inspector Maria Wern is assigned to solve the murder. Strange Bird, the first novel in the Maria Wern series in English, showcases Anna Jansson's mastery of both hair-raising crimes and the inner lives of her beloved characters.
Ruben Nilsson stepped outside into the dusk of a summer's evening, knocked his pipe against the veranda railing and looked around the garden. Had he known how short was the time he would be allowed to live, he might have been less leisurely.
Comments
No comments posted.

Registered users may leave comments.
Log in or register now!