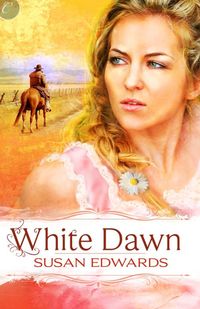 Purchase
Myth, Magic & Wonder
White Series #1
Carina Press
December 2011
On Sale: November 21, 2011
Featuring: Emily Ambrose; John Cartier
360 pages
ISBN: 1426892659
EAN: 9781426892653
Kindle: B005UPRT4A
e-Book (reprint)
$4.99
Add to Wish List

Missouri River, 1810
Broken-hearted and abandoned in the wilds of America's untamed West, sixteen-year-old Emily Ambrose is rescued from certain death by solitary trapper John Cartier. Though she's learned the hard way not to trust any man, she can't help but feel safe with the kind stranger.
John can't imagine anyone willingly letting Emily go. Her strength and beauty call to him, but it is clear her wounded heart needs time to heal, and he won't settle for just her body. He vows to return Emily to civilization—and to resist the desire growing between them, unless she turns to him out of love.
Emily is drawn to her rugged but gentle rescuer, and begins to feel the passion that a woman can feel for a man. But she can't embrace a future with John as long as she's haunted by secrets of the past...
Videos
White series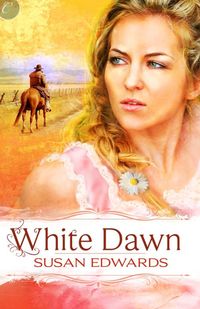 White Dawn
#1.0
Kindle | BN.com | | |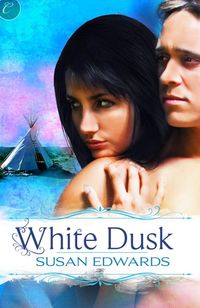 White Dusk
#2.0
Kindle | BN.com | | |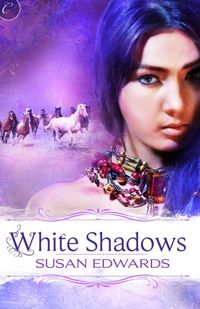 White Shadows
#3.0
Kindle | BN.com | | |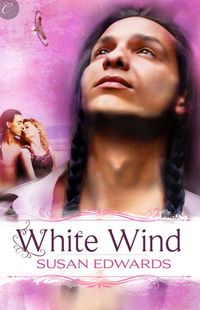 White Wind
#4.0
Kindle | BN.com | | |
Comments
23 comments posted.
Re: White Dawn

I love any romance books, but I really enjoy those set in the olden day West. Your books sound exciting.
(Wilma Frana 10:58am November 21, 2011)
Our stories sound similiar, my children excel at creative writing with
awards and fan base on a writing site, I excelled in writing, english,
history, and I also love telling stories and writing long letters (of course
through the mail) I used to write and had things published, but after the
children, there seemed as though there was no time. Your story reminds
me that I am never too old.
(Carla Carlson 11:19am November 21, 2011)
I used to write stories and plays as a child but real life and circumstances after I
wed somehow changed me. I read historical, paranormal and futuristic novels
that take me away from myself. I would love to read your books and I will be
looking for them.
(Sandra Spilecki 12:03pm November 21, 2011)
I love to read. I love romance, historical and paranormal. I like just about anything and am willing to try anyother genre. I read a lot and always looking to add new authors and books. Thanks for the giveaway and the chance to win.
(Chris Bails 12:24pm November 21, 2011)
Just read of your book White Dawn at Book Trib. It sounds great. I would love to win a copy - but even if I don't win, I'll get the book because it sounds like something I would really like. Best of luck with it.
(Nancy Reynolds 12:39pm November 21, 2011)
As a kid I really disliked reading... after school I discovered I truly loved reading after getting hooked on Historical romances... from there I have branched out... without being told I had to read for reports I found a love for books.
(Colleen Conklin 12:51pm November 21, 2011)
I loved your description of how your first book came into existance. It takes a wonderful imagination and oodles of drive to complete and get a book published.
(Anna Speed 1:18pm November 21, 2011)
My Sister taught me how to read at the age of 3, and I never stopped reading. I used to go to the library, and take out books from insects to the solar system!! My parents used to laugh at me. Once I started school, my Kindergarten teacher would have me read to the children if she got interrupted by someone. I always loved English, and wanted to take it further by going to College and having it as my Major. I wrote poetry, short stoies, and plays in my spare time, and got glowing reports from my teachers in Junior High and High School. Unfortunately, my Mother discouraged me, and I decided I wouldn't go to College. What a mistake. I have that inner author in me, but I'm to afraid to let it out. My Friends have told me to write a book. I would love to, but the timing isn't right yet. I'm disappointed that today's contest is another e-book. I don't own an e-reader. I would love to read your book. Love the cover. The artwork is outstanding!!
(Peggy Roberson 1:21pm November 21, 2011)
My kid taught me to have fun and be flexible. I used to have a very strict schedule and I was okay with it since I knew what to expect. After I had my daughter, my schedule flies out the window since she apparently didn't like to follow my schedule... :)

Good luck on your book! :)
(May Pau 1:51pm November 21, 2011)
Wilma -- Historicals in this era still are a favorite of mine (when I get the time to read that is!)

Carla -- I hope you take it up again. When the time is right, you will.

Sandra-- you can check out my website (susanedwards.com) for buy links. Perhaps the writer in you will return when the timing is once again right.

Chris--good luck

Nancy--thank you and good luck with the contest. Carina Press has the first book White Dawn for 1.99. If you win, there are 3 others that follow it!

Colleen -- amazing how school can turn us away from something that should be a great joy. I think that is what happened with me and writing. I was too afraid to share my stories and the focus on writing was on being correct, not on how creative.

Peggy --sad about your mother. And remember, as an adult you can go back to school. For writing, when the time is right, do it. You don't need school for that. Everything you need to learn to write is out there in books and the internet and there are used book stores but first you need a story to whip into shape. If you own a computer, my book format can work for that. I have pdf versions. Also, Barnes and noble has computer software for reading on a computer. I am sure Amazon must as well. If you win, and don't have a computer, I will send you a print book. Not sure which books I have but I have some of the titles in print.
(Susan Edwards 1:53pm November 21, 2011)
Thank you May
(Susan Edwards 1:54pm November 21, 2011)
I discovered from my kids that I like to not have to wait for people, but sometimes there's no hurrying to be had that works. Being prepared for most emergencies is another since I'm sometimes the only medical person available on the sidelines. It's almost a given how savvy kids are with websites and navigating around tech products. They don't seem to hesitate to pick up the newest technology and make it personalized the way they like.
(Alyson Widen 4:45pm November 21, 2011)
Susan, I'm wondering if you are any relation to the author, Cassie Edwards? She writes the native American romance novels, and coincidentally, you have the same last name, and do as well and cowboy/western romances too. I absolutely love your book covers. This is my most favourite genre to read, perhaps, because my father always watched and read westerns (I get that from him). I've always enjoyed writing very lengthy letters and my sisters all encouraged me to write, since they said my letters were so descriptive they were like reading books! I actually toyed with the thought of writing childrens books, after many years of checking out dozens at the library to read to my children. I just knew I could write one better than some I'd just read to them and my ideas ran wild. However, I never did, finding myself involved in too many other things. I prefer reading paperback books (over e-book format or at the computer--since I don't own either) and use the library's. Enjoyed reading your blog and was amazed to learn that it took 9 yrs. to get White Wind published (whew)! Sounds like a ton of hard work and long hours went into writing it, and a lot of patience. I give you a lot of credit for not giving up on it! I'm going to have to get your books since I was unfamiliar with you as an author before today! Thanks so much for the contest! I, too, would prefer a paperback if I win.
(Linda Luinstra 5:26pm November 21, 2011)
Thank you so much for "Finishing it" and going on to finish so many others, I love your books.
(Robin McKay 5:31pm November 21, 2011)
i love the book and cover and would like o to know if you have bokmark or cover with them i love t read the book
(Desiree Reilly 5:43pm November 21, 2011)
I just happened to read the excerpt from your book, White Shadows, and I gasped, when I found out the characters names! I was born and raised in Winona, MN. and you have used the name Winona in this book. Winona was a real-life Indian maiden that lived there and leaped to her death, off the bluffs, when she couldn't marry her Indian lover. They have a very large bronze statue of her there. It has been moved from central park (when they put in the Post Office), then to Lake Park and to Levee Park along the Mississippi River. Her name is pronounced, "We-no-nah" and Winona Ryder was born in Winona, MN. and that's how she was given her first name. Her family moved, when she was young, to California and she started her acting career. I already entered above and just wanted to add this.
(Linda Luinstra 5:49pm November 21, 2011)
Oh wow this sounds like my kind of read. Would love to read this one. YOu are a new author to me, love new authors. Westerns are my favorite read.
(Gail Hurt 8:11pm November 21, 2011)
Love the title and the illustrations on the cover. The story sounds wonderful, very poignant. Looking forward to reading it!
(Susan Denice 9:32pm November 21, 2011)
I know I don't have a writer within. I think I probably have an editor within, though. My kids have taught me to laugh everyday. I read a little bit of everything but non-fiction history. **Shudder**
(Jennifer Beyer 10:21pm November 21, 2011)
Love the sound of your books and the covers. Thanks for giving me a chance to win them.
(Linda Hall 11:01pm November 21, 2011)
I am extremely untalented. Not in my young years or now, I have learned through my children that I'm not as easy going as I always thought I was.. hm. I wish I could write, but I have no imagination.
(Lisa Kendall 1:21am November 22, 2011)
I love romance of all genres. This book sounds really good...thanks for the opportunity to possibly win it! I've learned that I have a good ear and a soft shoulder...people like to talk to me. Which is ok...I like to listen. Happy Thanksgiving!
(Barbara Battaglia 3:19am November 23, 2011)
I read from multiple genres and romance is one of my favorite. I recently read a historical romance set in the Wild West and I really enjoyed it. Your books reminds me of them and I want to read them.
(Na S 7:21pm November 23, 2011)
Registered users may leave comments.
Log in or register now!