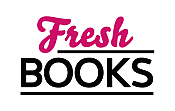 May blossoms can be steamy!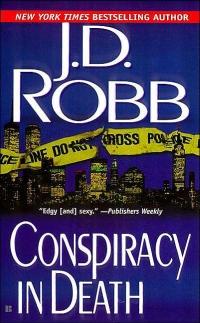 Purchase

Obsession in Death, February 2015
Hardcover
Festive in Death, September 2014
Hardcover
Concealed in Death, February 2014
Hardcover
Mirror, Mirror, October 2013
Mass Market Paperback
Thankless In Death, September 2013
Hardcover
Calculated In Death, March 2013
Hardcover
Delusion In Death, September 2012
Hardcover
Celebrity In Death, August 2012
Paperback (reprint)
New York to Dallas, March 2012
Paperback (reprint)
Celebrity In Death, March 2012
Hardcover
The Unquiet, October 2011
Paperback
New York To Dallas, September 2011
Hardcover
Indulgence In Death, April 2011
Paperback (reprint)
Treachery In Death, February 2011
Hardcover
The Other Side, December 2010
Mass Market Paperback
Indulgence in Death, November 2010
Hardcover
Kindred In Death, April 2010
Paperback
Fantasy in Death, March 2010
Hardcover
Big Jack, March 2010
Paperback (reprint)
The Lost, December 2009
Paperback
Kindred In Death, November 2009
Hardcover
Salvation In Death, June 2009
Paperback
Promises In Death, March 2009
Hardcover
Suite 606, November 2008
Paperback
Salvation in Death, November 2008
Hardcover
Strangers In Death, February 2008
Hardcover
Three In Death, February 2008
Paperback
Dead of Night, November 2007
Paperback
Creation in Death, November 2007
Hardcover
Innocent In Death, September 2007
Paperback (reprint)
Born in Death, May 2007
Paperback (reprint)
Innocent in Death, February 2007
Hardcover
Born In Death, November 2006
Hardcover
Memory in Death, June 2006
Paperback (reprint)
Bump In The Night, April 2006
Paperback
Memory in Death, January 2006
Hardcover
Midnight In Death, September 2005
Paperback (reprint)
Survivor In Death, August 2005
Paperback (reprint)
Origin in Death, July 2005
Hardcover
Visions in Death, February 2005
Paperback
Survivor In Death, February 2005
Hardcover
Divided in Death, September 2004
Paperback
Remember When, April 2004
Paperback (reprint)
Naked in Death, March 2004
Hardcover (reprint)
Portrait in Death, February 2003
Paperback
Purity in Death, August 2002
Paperback
Imitation in Death, April 2002
Paperback
Reunion in Death, March 2002
Paperback
Seduction in Death, August 2001
Paperback (reprint)
Out of This World, August 2001
Paperback
Betrayal in Death, March 2001
Paperback
Judgment in Death, September 2000
Paperback (reprint)
Witness in Death, March 2000
Paperback (reprint)
Loyalty in Death, October 1999
Paperback (reprint)
Conspiracy in Death, April 1999
Paperback
Silent Night, October 1998
Paperback
Immortal in Death, June 1998
Paperback (reprint)
Holiday in Death, June 1998
Paperback
Vengeance in Death, October 1997
Paperback
Ceremony in Death, May 1997
Paperback
Rapture in Death, September 1996
Paperback
Glory in Death, December 1995
Paperback (reprint)

Conspiracy in Death
J.D. Robb
In Death Series, #8
Penguin
April 1999
Featuring: Eve Dallas
386 pages
ISBN: 0425168131
Paperback
$7.99
Add to Wish List

The pursuit of a serial killer leaves Eve Dallas's job on the line.
Comments
No comments posted.

Registered users may leave comments.
Log in or register now!