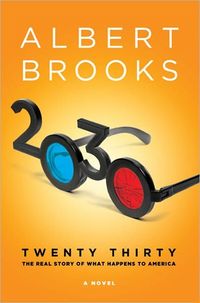 Purchase
The Real Story of What Happens to America
Macmillan
May 2011
On Sale: May 10, 2011
384 pages
ISBN: 0312583729
EAN: 9780312583729
Hardcover
$25.95
Add to Wish List

Is this what's in store?
June 12, 2030 started out like any other day in memory—and by then, memories were long. Since cancer had been cured fifteen years before, America's population was aging rapidly. That sounds like good news, but consider this: millions of baby boomers, with a big natural predator picked off, were sucking dry benefits and resources that were never meant to hold them into their eighties and beyond. Young people around the country simmered with resentment toward "the olds" and anger at the treadmill they could never get off of just to maintain their parents' entitlement programs.
But on that June 12th, everything changed: a massive earthquake devastated Los Angeles, and the government, always teetering on the edge of bankruptcy, was unable to respond.
The fallout from the earthquake sets in motion a sweeping novel of ideas that pits national hope for the future against assurances from the past and is peopled by a memorable cast of refugees and billionaires, presidents and revolutionaries, all struggling to find their way. In 2030, the author's all-too-believable imagining of where today's challenges could lead us tomorrow makes gripping and thought-provoking reading.

Media Buzz
Tonight Show with Jay Leno - April 11, 2012
CBS Sunday Morning - December 25, 2011
Marketplace - PRI - June 3, 2011
Jimmy Kimmel Live - May 30, 2011
On Point - May 23, 2011
Daily Show with Jon Stewart - May 23, 2011
The View - May 10, 2011
Late Show with David Letterman - May 9, 2011

Comments
No comments posted.

Registered users may leave comments.
Log in or register now!