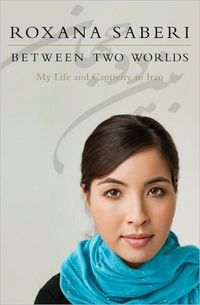 Purchase
My Life and Captivity in Iran
HarperCollins
April 2010
On Sale: March 30, 2010
321 pages
ISBN: 0061965286
EAN: 9780061965289
Hardcover
$25.99
Add to Wish List

On the morning of January 31, 2009, Roxana Saberi, an Iranian-American journalist working in Iran, was forced from her home by four men and secretly detained in Iran's notorious Evin Prison. The intelligence agents who captured her accused her of espionage?a charge she denied. For several days, Saberi was held in solitary confinement, ruthlessly interrogated, and cut off from the outside world. For weeks, neither her family nor her friends knew her whereabouts.
After a sham trial that made headlines around the world, the thirty-one-year-old reporter was sentenced to eight years in prison. But following international pressure by family, friends, colleagues, various governments, and total strangers, she was released on appeal on May 11, 2009. Now Saberi breaks her silence to share the full account of her ordeal, describing in vivid detail the methods that Iranian hard-liners are using to try to intimidate and control many of the country's people.
In this gripping and inspirational true story, Saberi writes movingly of her imprisonment, her trial, her eventual release, and the faith that helped her through it all. Her recollections are interwoven with insights into Iranian society, the Islamic regime, and U.S.-Iran relations, as well as stories of her fellow prisoners?many of whom were jailed for their pursuit of human rights, including freedom of speech, association, and religion. Saberi gains strength and wisdom from her cellmates who support her throughout a grueling hunger strike and remind her of the humanity that remains, even when they are denied the most basic rights.
Between Two Worlds is also a deeply revealing account of this tumultuous country and theongoing struggle for freedom that is being fought inside Evin Prison and on the streets of Iran. From her heartfelt perspective, Saberi offers a rich, dramatic, and illuminating portrait of Iran as it undergoes a striking, historic transformation.

Media Buzz
Today - September 22, 2011
On The Media - June 12, 2010
Weekend Edition Saturday - April 3, 2010
Daily Show with Jon Stewart - March 31, 2010
Good Morning America - March 30, 2010
Fresh Air - NPR - March 30, 2010

Comments
1 comment posted.
On TV last week I saw some interviews she gave on the occasion of the release of the two American hikers. Until then I had been unaware of the ordeal she had gone through. That's unusual for me since I watch international news daily. However, it may have been at a difficult time for me when I did not watch TV very much. I'm going to try to find the book. If I'm lucky our public library will have a copy. Yes, we have several copies, as well as DVDs of the film No One Knows About Persian Cats to which she also contributed. I'll be getting both items.

I hope you are fully recovered from your ordeal, Ms Saberi.
(Sigrun Schulz 3:22am September 25, 2011)
Registered users may leave comments.
Log in or register now!