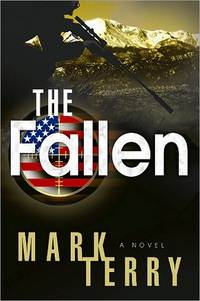 Purchase
Oceanview Publishing
April 2010
On Sale: April 5, 2010
Featuring: Derek Stillwater/Michael Gabriel
288 pages
ISBN: 1933515759
EAN: 9781933515755
Hardcover
$25.95
Add to Wish List

Twenty world leaders meet for the G8 Summit at the beautiful Cheyenne Resort in Colorado Springs. But an ugly plot lurks beneath the surface: a terrorist group, The Fallen Angels, plans to wreak havoc on the Summit.
With the Secret Service, the FBI, Homeland Security, the military, and security from twenty different governments on- hand, shouldn't the resort be the safest place in the world?
It seems impossible that a terrorist group could infiltrate the Summit. And yet they do. Within minutes, twenty world leaders are taken hostage, and Richard Coffee, the group's leader, makes his first demand: release twenty detainees from Guantanamo Bay, or he'll execute one leader each hour until his demands are met.
Only one man can disrupt this plot. Derek Stillwater is that man.
Working undercover as a maintenance man at the resort, Stillwater will wage war on the world's deadliest, most sophisticated terrorist organization, picking off the terrorists one by one-until he comes face-to-face with an evil force from his past, Richard Coffee, The Fallen Angel himself.
Comments
8 comments posted.
Re: The Fallen

I love the Reacher series, so I'm going to check out your Stillwater series. Sound like great reading.
(Pat Wilson 9:57am April 29, 2010)
Hope you enjoy!
(Mark Terry 10:05am April 29, 2010)
That's to funny don't ya just love family, lol!!!
(Brandy Blake 2:33pm April 29, 2010)
I think my brother was being kind.
(Mark Terry 5:02pm April 29, 2010)
People seem to think that if you write a novel that it must be about you or someone close to you. Sometimes we seem to overthink rather than to sit back and enjoy. Your Derek Stillwater series sounds good!
(Rosemary Krejsa 5:29pm April 29, 2010)
Let's see, it seems to be a little difficult to change your background to match that of Dr. Derek. Could he be interviewed some time and asked what he would like to change about his background? He could then mention something like, maybe, perhaps, being raised by fairly religious parents in a small town, like Davison, Michigan by parents who were a bank supervisor and elementary school secretary???
(Karin Tillotson 5:31pm April 29, 2010)
Are you going to do anymore books
in the Meg Malloy series?
(Lisa Richards 8:33pm April 29, 2010)
So many readers consider characters a
reflection of the authors. I would
hate to think what that says about
some authors when you consider some
of the books and characters out there.
I love a good suspense and your books
have characters very much tied into
today's critical issues.
(Patricia Barraclough 8:41am April 30, 2010)
Registered users may leave comments.
Log in or register now!