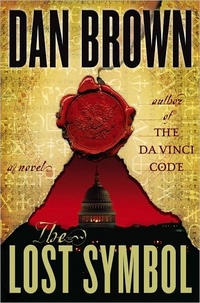 Purchase
THE LOST SYMBOL features Dan Brown's unforgettable protagonist, Robert Langdon.
Robert Langdon #3
Doubleday Books
September 2009
On Sale: September 15, 2009
Featuring: Robert Langdon
480 pages
ISBN: 0385504225
EAN: 9780385504225
Kindle: B002KQ6BT6
Hardcover / e-Book
Add to Wish List

Other Editions
Paperback (reprint - October 2010)
In this stunning follow-up to the global phenomenon The Da Vinci Code, Dan Brown demonstrates once again why he is the world's most popular thriller writer. The Lost Symbol is a masterstroke of storytelling--a deadly race through a real-world labyrinth of codes, secrets, and unseen truths . . . all under the watchful eye of Brown's most terrifying villain to date. Set within the hidden chambers, tunnels, and temples of Washington, D.C., The Lost Symbol accelerates through a startling landscape toward an unthinkable finale.
As the story opens, Harvard symbologist Robert Langdon is summoned unexpectedly to deliver an evening lecture in the U.S. Capitol Building. Within minutes of his arrival, however, the night takes a bizarre turn. A disturbing object--artfully encoded with five symbols--is discovered in the Capitol Building. Langdon recognizes the object as an ancient invitation . . . one meant to usher its recipient into a long-lost world of esoteric wisdom.
When Langdon's beloved mentor, Peter Solomon--a prominent Mason and philanthropist--is brutally kidnapped, Langdon realizes his only hope of saving Peter is to accept this mystical invitation and follow wherever it leads him. Langdon is instantly plunged into a clandestine world of Masonic secrets, hidden history, and never-before-seen locations--all of which seem to be dragging him toward a single, inconceivable truth.
As the world discovered in The Da Vinci Code and Angels & Demons, Dan Brown's novels are brilliant tapestries of veiled histories, arcane symbols, and enigmatic codes. In this new novel, he again challenges readers with an intelligent, lightning-paced story that offers surprises at every turn. The Lost Symbol is exactly what Brown's fans have been waiting for . . . his most thrilling novel yet.

Media Buzz
Colbert Report - February 4, 2010
Today - December 15, 2009
Today - October 13, 2009
CBS Sunday Morning - October 4, 2009
NewsHour with Jim Lehrer - September 24, 2009
Today - September 20, 2009
Morning Edition - September 18, 2009
Entertainment Tonight - September 16, 2009
Today - September 15, 2009
Inside Edition - September 15, 2009
Today - September 14, 2009
Good Morning America - September 13, 2009
Today - September 12, 2009
Today - September 11, 2009
Today - September 8, 2009
Entertainment Tonight - September 8, 2009
All Things Considered - September 6, 2009
Today - July 7, 2009

Robert Langdon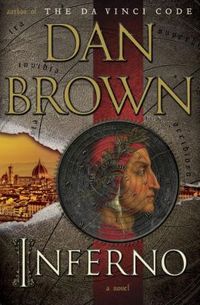 Inferno
#4.0
Amazon.com | BN.com | iTunes/iBooks | Kobo | Google Play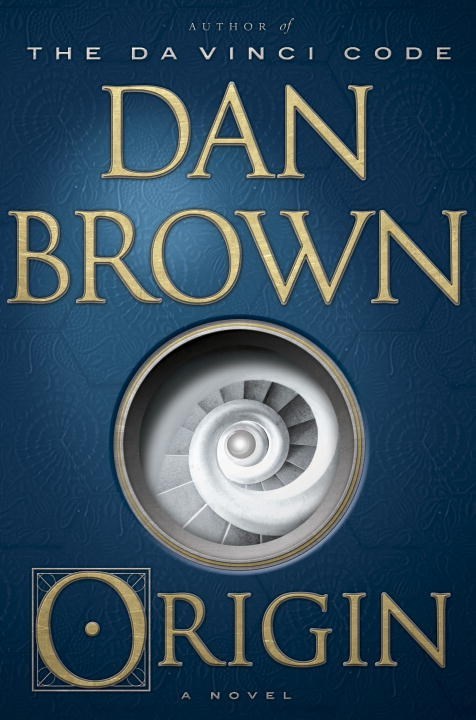 Origin
#5.0
Amazon.com | BN.com | iTunes/iBooks | Kobo | Google Play
Comments
4 comments posted.
Re: The Lost Symbol


(Joan Geisbrecht 2:14pm July 8, 2009)
loved angels and demons can't wait to read this one. keep writting we love it
(Janet Duffey 5:07pm September 9, 2009)
so will this book everyone has been waiting for be the hit of the season?
(Diane Sadler 10:40am September 12, 2009)
Loved the DaVinci Code, am starting Angels & Demons this week and can't wait to read The Lost Symbol. I love the historical aspects of your stories and the "clues". Keep them coming!

Ann L.
(Anna Lipovsky 1:17pm September 13, 2009)
Registered users may leave comments.
Log in or register now!