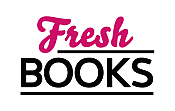 Romance and Suspense for your July reads!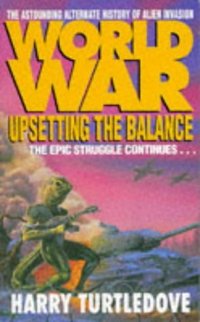 Purchase
We Install and Other Stories, September 2015
Paperback
Bombs Away: The Hot War, July 2015
Hardcover
Joe Steele, April 2015
Hardcover
Supervolcano, December 2013
Hardcover
Coup D'etat, August 2012
Hardcover
Supervolcano: Eruption, December 2011
Hardcover
Liberating Atlantis, December 2010
Mass Market Paperback
Atlantis And Other Places, December 2010
Hardcover
Give Me Back My Legions!, April 2010
Trade Size (reprint)
Liberating Atlantis, December 2009
Hardcover
Give Me Back My Legions!, April 2009
Hardcover
The United States Of Atlantis, December 2008
Hardcover
Opening Atlantis, December 2007
Hardcover
The Tale Of Krispos, November 2007
Paperback
The Disunited States Of America, July 2007
Hardcover
Alternate Generals III, March 2007
Hardcover
Every Inch A King, March 2007
Hardcover
End Of The Beginning, August 2006
Paperback
Drive To The East, June 2006
Paperback
Ruled Britannia, May 2006
Hardcover
Homeward Bound, January 2006
Mass Market Paperback
End Of The Beginning: A Novel Of Alternate History, November 2005
Hardcover
Days Of Infamy, November 2005
Paperback
Settling Accounts, October 2005
Hardcover
A World Of Difference, September 2005
Mass Market Paperback
The Victorious Opposition, August 2005
Hardcover
In The Presence Of Mine Enemies, November 2004
Hardcover
Conan Of Venarium, July 2004
Hardcover
American Empire, May 2004
Hardcover
Gunpowder Empire, December 2003
Hardcover
American Empire: The Victorious Opposition, August 2003
Hardcover
Conan Of Venarium, July 2003
Hardcover
Alternate Generals II, July 2002
Hardcover
Worlds That Weren't, July 2002
Hardcover
American Empire: The Center Cannot Hold, July 2002
Hardcover
Colonization, March 2002
Mass Market Paperback
The Great War, July 2001
Hardcover
Down To Earth, January 2001
Hardcover
Tale Of The Fox, June 2000
Hardcover
Into The Darkness, April 2000
Mass Market Paperback
Second Contact, February 2000
Hardcover
Wisdom Of The Fox, November 1999
Hardcover
Walk In Hell, August 1999
Hardcover
Alternate Generals, July 1998
Hardcover
American Front, May 1998
Hardcover
Striking The Balance, August 1997
Mass Market Paperback
Striking The Balance, July 1997
Hardcover
Guns Of The South, June 1997
Hardcover
Worldwar, January 1996
Hardcover
Tilting The Balance, January 1996
Hardcover
In The Balance, January 1995
Mass Market Paperback
Prince Of The North, May 1994
Hardcover
Departures, May 1993
Hardcover
Krispos Rising, January 1991
Mass Market Paperback
Kaleidoscope, March 1990
Hardcover
Different Flesh, April 1989
Hardcover
Agent Of Byzantium, October 1988
Paperback
Swords Of The Legion, September 1987
Hardcover
Legion Of Videssos, July 1987
Mass Market Paperback
An Emperor For The Legion, April 1987
Hardcover
The Misplaced Legion, January 1987
Mass Market Paperback

Upsetting The Balance
New English Library Ltd
January 1996
On Sale: January 1, 1996
480 pages
ISBN: 0340666986
EAN: 9780340666982
Hardcover
$7.99
Add to Wish List


Comments
No comments posted.

Registered users may leave comments.
Log in or register now!