Purchase
Harry Potter and the Deathly Hallows
J.K. Rowling
The final book in the much-loved series...Will Good Triumph?
Harry Potter #7
Arthur A. Levine
August 2007
On Sale: July 21, 2007
Featuring: Ron Beasley; Harry Potter; Hermoine
759 pages
ISBN: 0545010225
EAN: 9780545010221
Kindle: B0192CTMWS
Hardcover / e-Book
$34.99
Add to Wish List

Paranormal | Young Adult | Young Adult Paranormal
Harry has been burdened with a dark, dangerous and seemingly impossible task: that of locating and destroying Voldemort's remaining Horcruxes. Never has Harry felt so alone, or faced a future so full of shadows. But Harry must somehow find within himself the strength to complete the task he has been given. He must leave the warmth, safety and companionship of The Burrow and follow without fear or hesitation the inexorable path laid out for him…
In this final, seventh installment of the Harry Potter series, J.K. Rowling unveils in spectacular fashion the answers to the many questions that have been so eagerly awaited. The spellbinding, richly woven narrative, which plunges, twists and turns at a breathtaking pace, confirms the author as a mistress of storytelling, whose books will be read, reread and read again.
More Information
from Wikepedia
Following Dumbledore's death, Voldemort has completed his ascension to power and gains control of the Ministry of Magic. Harry, Ron, and Hermione drop out of school so that they can find and destroy Voldemort's remaining three Horcruxes. They isolate themselves to ensure the safety of their family and friends. They do not have much knowledge about the remaining Horcruxes except the possibility that two of them are objects that belonged to Hogwarts founders Rowena Ravenclaw and Helga Hufflepuff, and that the third is Nagini, Voldemort's snake familiar. The locations of the two founders' objects are unknown, and Nagini is presumed to be with Voldemort himself. As they search for the Horcruxes, the trio learn details about Dumbledore's past, as well as Snape's true motives.
The trio recovers the first of Voldemort's Horcruxes, Salazar Slytherin's locket, by infiltrating the Ministry of Magic. They recover the Sword of Godric Gryffindor; it is one of a few objects that can be used to destroy Horcruxes, and they use it to destroy the locket. In their travels the trio come across a strange symbol, which an eccentric wizard named Xenophilius Lovegood tells them represents the mythical Deathly Hallows. The Hallows are revealed to be three sacred objects: the Resurrection Stone, a stone with the power to bring others back to life; the Elder Wand, an unbeatable wand; and an infallible Invisibility Cloak. Harry learns that Voldemort is after the Elder Wand, but the trio decides that discovering Voldemort's Horcruxes is more important than procuring the wand for themselves. They break into Bellatrix Lestrange's vault at the Wizarding Bank Gringotts to recover another Horcrux, the cup of Helga Hufflepuff. Harry learns that another Horcrux is hidden in Hogwarts, and Harry, Ron, and Hermione enter the school. They find this Horcrux, the Diadem of Ravenclaw, and successfully destroy both.
The book culminates in the Battle of Hogwarts. Harry, Ron, and Hermione, in conjunction with students and members of the wizarding world opposed to the rise of Voldemort, defend Hogwarts from Voldemort, his Death Eaters, and various magical creatures. Several major characters are killed in the first wave of the battle. Harry discovers that Voldemort inadvertently made Harry a Horcrux when he attacked him as a baby, and that he would have to die in order to destroy Voldemort. Harry surrenders himself to Voldemort, who attacks Harry with the Killing Curse, sending Harry to a sort of Limbo between life and death. There, Harry meets Dumbledore who explains that because Voldemort used Harry's blood to regain his full strength, Harry is protected from any harm that Voldemort could commit, meaning that the Horcrux inside of Harry is destroyed but that he can return to his body despite being hit by the Killing Curse. Harry then returns to his body, the battle resumes, and after the last remaining Horcrux destroyed, Harry is able to defeat Voldemort.

Media Buzz
Today - July 16, 2011
Today - July 14, 2011
Oprah - December 31, 2010
Oprah - October 1, 2010
CBS Sunday Morning - January 6, 2008
Anderson Cooper 360 - January 1, 2008
Good Morning America - October 21, 2007
Dateline - July 29, 2007
Today - July 27, 2007
All Things Considered - July 18, 2007
Weekend Edition Saturday - July 14, 2007
Studio 360 - July 14, 2007
Countdown with Keith Olbermann - July 12, 2007
Early Show - July 5, 2007
Good Morning America - July 2, 2007
Countdown with Keith Olbermann - June 25, 2007
Today - March 28, 2007
Early Show - March 15, 2007
Good Morning America - February 1, 2007
Today - February 1, 2007

Harry Potter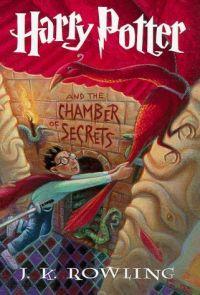 Harry Potter and the Chamber of Secrets
#2.0
Amazon.com | BN.com | iTunes/iBooks | Kobo | Google Play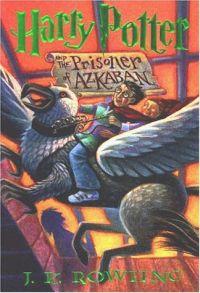 Harry Potter and the Prisoner of Azkaban
#3.0
Amazon.com | BN.com | iTunes/iBooks | Kobo | Google Play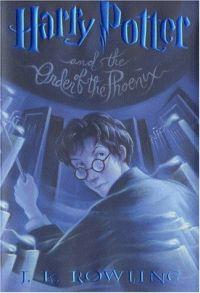 Harry Potter and the Order of the Phoenix
#5.0
Amazon.com | BN.com | iTunes/iBooks | Kobo | Google Play
Comments
1 comment posted.
Re: Harry Potter and the Deathly Hallows

I started this last HP book and did not finish it. Would love to go back and read what happens...the end of an astonishing era!
(Susan Coster 12:59pm July 16, 2011)
Registered users may leave comments.
Log in or register now!