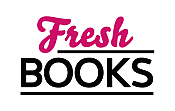 New Year, New Books to love in January
Gerald Clarke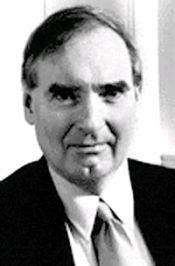 A native Californian, Gerald Clarke spent most of his childhood in Los Angeles, his teens in Ohio. He graduated from Yale, where he majored in English and American literature, then spent a postgraduate year at Heidelberg and Oxford--but mostly just traveled in Europe. That happy time was followed by a year at Harvard Law School.

"I discovered I didn't have the temperament to be a lawyer," he says, "but if I learned only one thing at Harvard, my time was not wasted. And what was that? I learned never to assume, never to jump to conclusions. Just because two people pass each other on the street--to give one homely example--doesn't mean they saw each other. One may have been looking up; the other may have been looking down. And just because two attractive people are alone in a room, it doesn't necessarily mean they were making love. When I read any kind of nonfiction, I expect the writer to offer proof--real evidence--for the statements he is making. And when I write, I hold myself to the same standard."

After law school, Clarke tried journalism, going first to the New Haven Journal-Courier, then to the Baltimore Sun, and finally to Time magazine. Starting out as a political writer, he eventually moved on to show business, interviewing and writing profiles of everyone from Mae West, Elizabeth Taylor and Claudette Colbert to Rex Harrison, Laurence Olivier and John Gielgud.

It was during that period that he wrote a piece that was later to have considerable importance for Get Happy--a cover story on Judy Garland's older daughter ("The New Miss Show Biz: Liza Minnelli," Time, Feb. 28, 1972.) "Liza and I talked for hours--mostly about her mother, who had died only two-and-a-half years earlier--and I even flew to San Juan to see her act. It was, I might add, terrific. I liked Liza enormously."


Clarke also wrote for other magazines-- Esquire, most prominently--and in the early 1970s he began a series on writers: Gore Vidal, Allen Ginsberg, P.G. Wodehouse, Vladimir Nabokov and Truman Capote. A full-length biography grew out of the last interview, and in 1988, four years after his death, Capote was published to almost universal acclaim. It immediately jumped on to the New York Times best-seller list, where it remained for thirteen weeks--an unprecedented figure for a literary biography--and was translated into eleven other languages.

Research for Get Happy, his biography of Judy Garland, began in 1989, leading to thousands of miles of travel, in both the United States and Europe, hundreds of interviews and endless hours in various archives. For a year and a half Clarke commuted between his home in New York and Los Angeles, where he kept an apartment in Westwood, not far from where he had grown up. "So much had been written about Judy that I thought my job would be easier than it was," he says, somewhat ruefully. "In fact, it was harder, because so much was untrue, incomplete or misleading. I had to start from scratch. In Get Happy I try to tell the real story of Judy Garland. I think--I hope--I've succeeded."

Clarke now lives on the eastern end of Long Island, where he has six acres overlooking a pond. "It's as quiet a spot as you can find so close to the biggest city in America," he says, "and I never tire of watching my elegant neighbors--the swans that glide, ever so serenely, across that lovely body of water at the bottom of my lawn."
Series
Books:
Capote, November 2005
Hardcover
Hollywood At Home, November 2005
Hardcover
Too Brief a Treat: The Letters of Truman Capote, September 2005
Trade Size (reprint)