James Frey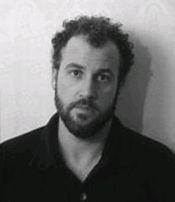 James Frey is originally from Cleveland, Ohio. His first book, A Million Little Pieces, was published by Nan A. Talese/ Doubleday in the United States in April of 2003. It was a New York Times bestseller and was named the best book of 2003 by Amazon.com. It was subsequently published in thirty countries and became a bestseller around the world. Warner Brothers purchased film rights, with the film to be produced by Brad Pitt, Jennifer Anniston, Brad Grey and John Welles in fall of 2004.
"Imagine waking up on a plane. You have no idea where you have been or where you are going, you have no memory of the preceding two weeks." "Imagine that your front four teeth have been knocked out, your nose is broken, and there is a gash on your cheek. Imagine that you have no wallet, no money, no job." "Imagine the police in three states are looking for you." "Imagine that you have been an alcoholic for ten years and a crack addict for three. What would you do? What would you do?" When he entered a residential treatment center at the age of twenty-three, James Frey had destroyed his body and his mind almost beyond repair. He faced a stark choice: accept that he wasn't going to see twenty-four or step into the fallout of his smoking wreck of a life and take drastic action. Surrounded by patients as troubled as he - including a judge, a mobster, a former world-champion boxer, and a fragile former prostitute - and a droning dogma of How to Recover, Frey had to fight to find his own way to confront the consequences of the life he had lived so far, and to determine what future, if any, he holds. A Million Little Pieces is an uncommonly genuine account of a life destroyed and a life reconstructed.
James Frey lives in New York City.
Series
Books:
Endgame, October 2014
Endgame #1
Hardcover
The Final Testament of the Holy Bible, April 2011
Hardcover
Bright Shiny Morning, May 2008
Hardcover
My Friend Leonard, May 2006
Trade Size (reprint)
A Million Little Pieces, September 2005
Oprah's Book Club Selection
Trade Size (reprint)
My Friend Leonard, June 2005
Hardcover