Samantha Saxon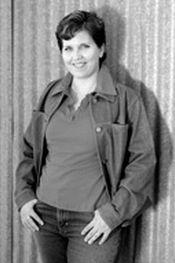 Why anyone would be interested in my biography, I can not fathom, but if you are curious as to how I come up with such peculiar plots this may explain a lot.
I was born between chemical plants in Houston, Texas where I lived until my parents divorced and my mother moved us to Europe. Initially, we lived in England until a near miss with an I.R.A. bomb convinced my mother to move to Spain. Unfortunately, the I.R.A. had also threatened to use surface to air missiles on planes departing London the day we left.
In Spain, my mother befriended other English speakers including, two South African diamond smugglers, a Danish fugitive and several English mobsters (and some very nice people, she has asked me to say). We left Spain, traveling to Africa and the continent, but after several years abroad we returned to Texas. My mother married an English businessman whom had become smitten when they met in Spain. My stepfather never returned to Europe, choosing instead to live with a woman and her children in a place he had only seen in the movies.
I eventually attended the University of Texas as a Middle Eastern Studies major, hoping to work in a U.S. embassy, but then I met my husband, Gaston. And he was really cute, and really smart, and really funny. . .you know how it is. So, I taught economics for several years before staying home with our two brilliant and beautiful children.
However, I had never a read romance novel until I was recovering in Canada from massive hemorrhaging (long story), when I came across a Roberta Gellis novel. I loved the history of medieval life, so I read another romance novel and I was hooked.
I began writing a year later and was lucky enough to find out about Romance Writers of America and even luckier to live in Austin with such wonderful and generous published romance writers willing to offer their wisdom and insight. That's it!
Series
Books:
The Lady's Code, August 2006
Paperback
The Lady Killer, December 2005
Lady Spy series
Paperback
The Lady Lies, June 2005
Paperback