Lynn Viehl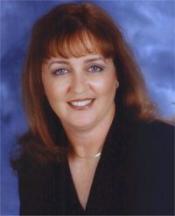 Pseudonym for Jessica Hall.
Pseudonym: S. L. Viehl.

Lynn Viehl is one of the most prolific multi-genre writers of the new millennium. Since her professional debut in 2000, she has written and published twenty-five novels in five different genres, including seven novels in the bestselling StarDoc science fiction series (writing as S.L. Viehl) and eight novels of romantic suspense (writing as Gena Hale and Jessica Hall.) Lynn resides in Florida with her family.
Series
Disenchanted and Co | Darkyn
Books:
The Clockwork Wolf, March 2014
Disenchanted & Co.
Paperback
Disenchanted & Co., February 2014
Paperback
His Lordship Possessed, October 2013
Disenchanted & Co., Part 2
e-Book
Her Ladyship's Curse, August 2013
Disenchanted & Co., Part 1
e-Book
Nightbound, May 2013
Darkyn Series
Paperback
Nightbred: Lords Of The Darkyn, December 2012
Paperback
Nightborn, March 2012
Lords of the Darkyn #1
Paperback
Nightshine, November 2011
Paperback
Frostfire, January 2011
Kyndred #3
Mass Market Paperback
Dreamveil, June 2010
Kyndred #2
Paperback
Shadowlight, October 2009
Kyndred #1
Paperback
Stay The Night, January 2009
The Darkyn #7
Paperback
Master of Shadows, December 2008
Darkyn prequel
e-Book
Twilight Fall, July 2008
Darkyn #6
Paperback
Evermore, February 2008
Darkyn #5
Paperback
Night Lost, May 2007
Darkyn #4
Paperback
Dark Need, June 2006
Darkyn #3
Paperback
Private Demon, October 2005
Darkyn #2
Paperback
If Angels Burn, April 2005
Darkyn #1
Paperback