Marianne Mancusi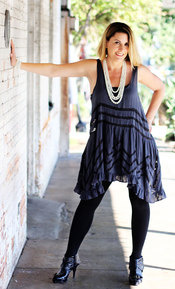 Pseudonym for Mari Madison.
Pseudonym: Mari Mancusi.

Marianne Mancusi is a two-time Emmy award-winning television producer and author of novels for adults and teens. A graduate of Boston University, she now lives in Austin, Texas with her husband, young daughter, and two dogs. When not writing or producing she enjoys traveling, wine tasting, shopping, reading, and her favorite guilty pleasure: video games. She also writes Young Adult fiction under Mari Mancusi and contemporary romance under the name Mari Madison.
Series
Scorched | Timeless in Love
Books:
Flirtinis with Flappers, August 2016
Timeless in Love #3
e-Book (reprint)
Mojitos with Merry Men, July 2016
Timeless in Love #2
e-Book
Cocktails in Camelot, June 2016
Timeless in Love #1
e-Book
Scorched, September 2013
Scorched #1
Hardcover
My Zombie Valentine, January 2010
Mass Market Paperback
Razor Girl, September 2008
Mass Market Paperback
These Boots Were Made for Stomping, April 2008
Paperback
News Blues, March 2008
Paperback
Moongazer, August 2007
Paperback
Hoboken Hipster in Sherwood Forest, February 2007
Sequel to: A Connecticut Fashionista in King Arthur's Court
Paperback
What, No Roses?, July 2006
Paperback
A Connecticut Fashionista In King Arthur's Court, May 2005
Paperback