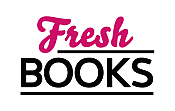 May Books to Delight
Rhonda Nelson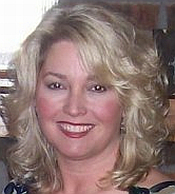 Rhonda can't remember when she hasn't had her nose buried in a book, and most likely, her husband can't either. Though she took several creative writing courses in college, she never considered a career in writing until her mother pointed out—as mothers are everlastingly wont to do—that she should give it a try. Thus, after giving up her dream of becoming an intergalactic princess, or a mermaid—it was a toss up because both are so cool—an author was born! (Thank you, Momma:-)
Rhonda married her very own hero many moons ago and she and her family make their home in a small town in northern Alabama. Between volunteering at her children's school (she's practicing a new word called "no") and the typical glamorous duties of a domestic goddess (does it ever end???) she escapes into her office where it's safe to talk to the voices in her head, to tell their stories, and hopefully entertain her readers. If you like a little giggle amid the sizzle, then her books are for you.
Log In to see more information about Rhonda Nelson
Log in or register now!
Series
Books:
Jingle Spells, November 2014
e-Book
The Professional, November 2012
Men Out of Uniform
Paperback
Blazing Bedtime Stories Volume VII, June 2012
Paperback
The Keeper, February 2012
Paperback
The Phoenix, January 2012
Men Out of Uniform
Paperback
Merry Christmas, Baby, December 2011
Paperback
Merry Christmas, Baby, December 2011
Mass Market Paperback
My Funny Valentine, November 2011
e-Book (reprint)
The Survivor, November 2011
Men Out of Uniform
Paperback
Real Men Wear Plaid!, June 2011
Encounters
Paperback
Her Last Temptation & Show & Tell, April 2011
Showcase
Paperback
The Wild Card, February 2011
Men Out of Uniform
Paperback
The Rebel, January 2011
Uniformly Hot!
Mass Market Paperback
It Must Have Been the Mistletoe, December 2010
Paperback
The Renegade, August 2010
Men Out of Uniform
Mass Market Paperback
Born on the 4th of July, July 2010
Mass Market Paperback
The Ranger (Harlequin Blaze), June 2010
Mass Market Paperback
Better Naughty Than Nice, December 2009
Mass Market Paperback
The Soldier, July 2009
Uniformly Hot
Mass Market Paperback
Letters From Home, June 2009
Uniformly Hot!
Mass Market Paperback
Blazing Bedtime Stories, February 2009
Mass Market Paperback
The Hell-Raiser, August 2008
Men Out of Uniform
Mass Market Paperback
The Loner, June 2008
Men Out of Uniform
Mass Market Paperback
Feeling The Heat, November 2007
Big, Bad Bounty Hunters
Paperback
Witchy Business, September 2007
Mass Market Paperback
The Ex-Girlfriends' Club, May 2007
Miniseries: Extreme
Paperback
The Maverick, October 2006
Paperback
The Specialist, September 2006
Miniseries: Men Out of Uniform
Paperback
Three Guys You'll Never Date, August 2006
Paperback (reprint)
The Player, June 2006
Miniseries: Men Out of Uniform
Paperback
Getting It Now!, December 2005
Harlequin Blaze 223
Paperback