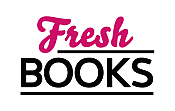 Great new reads in September
Maeve Binchy
Sadly Maeve Binchy passed away 7/31/2012 at the young age of 72.
If storytelling is an art, then Maeve Binchy is unquestionably one of today's master artists. After all, Binchy was born, educated, and lives in Ireland, a land well known for its great storytellers. Firmly grounded in the Irish storytelling tradition, Binchy has earned a sizeable following of enthusiastic fans for her 11 novels and 4 collections of short stories.
I had a very happy childhood, which is unsuitable if you're going to be an Irish writer," Maeve jokes. Perhaps that happy childhood is why Binchy did not publish her first novel until she was 43 years old. But there's no doubt that once she did she proved herself to be an immensely talented and successful writer many times over with 11 New York Times bestsellers to her name.
Binchy was introduced into the joys of storytelling at an early age. Her mother, Maureen, and father, William, a prominent Dublin barrister, encouraged Binchy and her three siblings to be avid readers as well as to share stories at dinner and, as her brother William admits, nobody loved telling stories more than Maeve.
Growing up in the quiet seaside town of Dalkey, located about 10 miles south of Dublin, Binchy also found herself dreaming of escape. "I love Dalkey now," she says, "but when I was young, I thought it was somewhat like living in the desert." Her desire to escape led her first to the big city, to the University College in Dublin, where she studied history and French. After graduating in 1960, she taught Latin, French, and history in a Dublin grade school and was able to indulge her love of traveling during summer vacations. She proved so popular a teacher that parents of her students pooled their money to send her on a trip to Israel. Her father was so impressed by the letters she wrote describing Israeli life that he typed them up and sent them to the Irish Independent newspaper. That's how Maeve returned home to find, quite to her surprise, that she was now a published writer.
Using her newfound interest in journalism, she got a job on The Irish Times as the women's editor, an unlikely role for her, she jokingly acknowledges, given her hopeless lack of fashion sense. In the early 70s, she shifted to feature reporting, and moved to London. The move was motivated only in part by her career. Making the kind of bold life-altering decision that many of her characters are prone to, Binchy decided to take a chance and move to London to be with the man she'd fallen in love with during a previous visit—Gordon Snell, a BBC broadcaster, children's book author, and mystery novelist.
The risk, as it often does in her novels, paid off big time. Maeve married Gordon in 1977, and the two remain happily married to this day. In 1980, they bought a one- bedroom cottage back in Binchy's old hometown of Dalkey. Struggling to make mortgage payments on their new home, Binchy, who had published two collections of her newspaper work and one of short stories, decided to try to sell her first novel, which she'd managed to write in between her newspaper assignments. When her publisher told her that Light A Penny Candle would likely be a bestseller, Maeve remembers her sense of shock. "I had to sit down," she recalls. "I had never even had enough money to pay the telephone bill."
Maeve and her husband still live in that same Dalkey cottage, where they share an office, writing side by side. "All I ever wanted to do," she says, "is to write stories that people will enjoy and feel at home with." She has unquestionably succeeded with that goal. Light A Penny Candle was followed by such bestselling works as Circle of Friends, which was turned into a major motion picture starring Minnie Driver, and Tara Road, an Oprah Book Club selection. Binchy has 11 New York Times bestsellers to her name and is consistently named one of the most popular writers in readers' polls in England and Ireland, outselling and rated higher than James Joyce. Of this success, Binchy comments with her typical good humor, "If you're going on a plane journey, you're more likely to take one of my stories than Finnegan's Wake."
In addition to her books, Binchy is also a playwright whose works have been staged at The Peacock Theatre of Dublin, and was the author of a hugely popular monthly column called "Maeve's Week," which appeared in The Irish Times for 32 years. A kind of combined gossip, humor, and advice column, it achieved cult status in Ireland and abroad. .
Interviews for Maeve Binchy
Interview with Maeve Binchy
August 6, 2007
Series
Books:
A Few of the Girls, March 2016
Hardcover
Chestnut Street, May 2014
Hardcover
Minding Frankie, March 2011
Hardcover
Heart and Soul, February 2009
Hardcover
Light A Penny Candle, November 2007
Paperback (reprint)
The Lilac Bus, June 2007
Paperback (reprint)
This Year It Will Be Different, June 2007
Paperback (reprint)
Evening Class, June 2007
Paperback (reprint)
Firefly Summer, June 2007
Paperback (reprint)
Circle of Friends, June 2007
Paperback (reprint)
The Glass Lake, June 2007
Paperback (reprint)
The Return Journey, June 2007
Paperback (reprint)
Tara Road, June 2007
Paperback (reprint)
London Transports, June 2007
Paperback
The Copper Beech, June 2007
Paperback
Silver Wedding, June 2007
Paperback (reprint)
Whitethorn Woods, March 2007
Hardcover
Echoes, March 2007
Paperback (reprint)
Deeply Regretted, September 2006
Paperback
Nights Of Rain And Stars, July 2005
Paperback
Irish Girls About Town, February 2005
Paperback (reprint)
Nights of Rain and Stars, September 2004
Hardcover
Quentins, September 2003
Paperback
Scarlet Feather, March 2002
Paperback
Tara Road, July 2000
Mass Market Paperback (reprint)
The Copper Beech, November 0000
Mass Market Paperback
Silver Wedding, November 0000
Mass Market Paperback