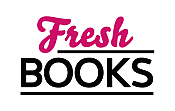 Spring flowers, great May books to enjoy!
Loretta Chase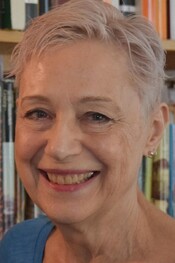 Loretta Chase holds a B.A. from Clark University, where she majored in English and minored unofficially in visual art. Her job history includes clerical, administrative, and part-time teaching posts at Clark; stints with jewelry and clothing retailers; and a Dickensian six-month experience as a meter maid.
In the course of moonlighting as a corporate video scriptwriter, she fell under the spell of a producer who lured her into writing novels...and marrying him. The books resulting from this union have won a number of awards, including the Romance Writers of America's Rita.
Series
Dressmakers | Difficult Dukes
Books:
A Duke in Shining Armor, December 2017
Difficult Dukes #1
Mass Market Paperback
Dukes Prefer Blondes, January 2016
Dressmakers #4
Paperback
Royally Ever After, April 2015
e-Book
Vixen In Velvet, July 2014
Dressmakers #3
Paperback
The Mad Earl's Bride, June 2013
e-Book (reprint)
Royal Bridesmaids, July 2012
e-Book
Scandal Wears Satin, July 2012
Dressmaker #2
Mass Market Paperback
Silk Is For Seduction, July 2011
The Dressmakers #1
Paperback
Royal Weddings, April 2011
e-Book
Last Night's Scandal, August 2010
Carsington #
Paperback
Three Times a Bride, May 2010
Paperback
Don't Tempt Me, July 2009
Mass Market Paperback
Your Scandalous Ways, June 2008
Mass Market Paperback (reprint)
Lord of Scoundrels, December 2007
Paperback (reprint)
Not Quite A Lady, May 2007
Carsington Brothers #4
Paperback
Captives of the Night, May 2006
Paperback
Lord Perfect, March 2006
Carsington Brothers #3
Paperback
The Lion's Daughter, January 2006
Paperback (reprint)
Mr. Impossible, March 2005
Carsington Brothers #2
Paperback
THE SANDALWOOD PRINCESS and KNAVESí WAGER, January 2005
Paperback (reprint)
Miss Wonderful, March 2004
Carsington Brothers #1
Paperback
The Last Hellion, April 1998
Paperback
Three Weddings and a Kiss, September 1995
Paperback (reprint)