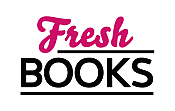 New Year, Great Reads for January
James Grippando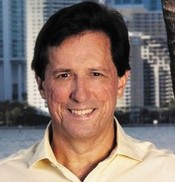 James Grippando is the bestselling author of Hear No Evil, Last to Die, Beyond Suspicion, A King's Ransom, Under Cover of Darkness, Found Money, The Abduction, The Informant, and The Pardon, which are enjoyed worldwide in more than twenty languages. He lives in Florida, where he was a trial lawyer for twelve years.
Interviews for James Grippando
Interview with James Grippando
April 2, 2011
Log In to see more information about James Grippando
Log in or register now!
Series
Books:
The Big Lie, March 2020
Hardcover
The Girl in the Glass Box, October 2019
Jack Swyteck #15
Mass Market Paperback (reprint)
The Girl in the Glass Box, February 2019
Hardcover
A Death in Live Oak, October 2018
Jack Swyteck
Mass Market Paperback (reprint)
A Death in Live Oak, February 2018
Hardcover
Most Dangerous Place, October 2017
Mass Market Paperback
Most Dangerous Place, March 2017
Hardcover
Gone Again, January 2017
Jack Swyteck
Mass Market Paperback (reprint)
Gone Again, March 2016
Hardcover
Cash Landing, June 2015
Hardcover
Cane And Abe, January 2015
Hardcover
Black Horizon, March 2014
Jack Swyteck
Hardcover
Blood Money, January 2013
Hardcover
Need You Now, January 2012
Hardcover
Afraid Of The Dark, January 2012
Paperback
Afraid Of The Dark, April 2011
Jack Swyteck
Hardcover
Money To Burn, February 2011
Paperback (reprint)
Intent To Kill, July 2010
Mass Market Paperback
Money To Burn, March 2010
Hardcover
Born To Run, December 2009
Jack Swyteck #8
Mass Market Paperback (reprint)
Intent To Kill, May 2009
Hardcover
Born To Run, December 2008
Jack Swyteck
Hardcover
Last Call, December 2008
Jack Swyteck
Mass Market Paperback
Lying with Strangers, August 2008
Mass Market Paperback
When Darkness Falls, December 2007
Jack Swyteck
Mass Market Paperback
Thriller, June 2007
Paperback
Lying with Strangers, May 2007
Hardcover
When Darkness Falls, January 2007
Hardcover
Got the Look, December 2006
Jack Swyteck #5
Paperback (reprint)
Got the Look, January 2006
Jack Swyteck
Hardcover
Got the Look, January 2006
Jack Swyteck
Audio CD
Hear No Evil, November 2005
Jack Swyteck
Mass Market Paperback
Last to Die, July 2004
Mass Market Paperback
Beyond Suspicion, July 2003
Mass Market Paperback
Under Cover Of Darkness, May 2001
Mass Market Paperback (reprint)
The Pardon, November 1995
Jack Swyteck
Mass Market Paperback