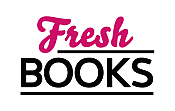 Yule Tidings -- Great Reads for December!
Marcia Muller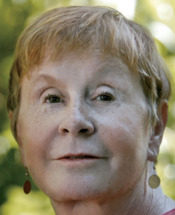 Photo Credit: Tom Graves

Marcia Muller has written many novels and short stories. She has won six Anthony Awards, a Shamus Award, and is also the recipient of the Private Eye Writers of America's Lifetime Achievement Award as well as the Mystery Writers of America Grand Master Award (their highest accolade). She lives in northern California with her husband, mystery writer Bill Pronzini.
Series
Sharon McCone
Books:
The Breakers, August 2018
Sharon McCone #33
Hardcover
The Color of Fear, May 2018
A Sharon McCone Mystery
Mass Market Paperback (reprint)
Someone Always Knows, August 2017
Mass Market Paperback
The Dangerous Ladies Affair, January 2017
Hardcover
Looking For Yesterday, November 2012
Hardcover
Coming Back, November 2010
Sharon McCone #27
Hardcover
Locked In, October 2010
Sharon McCone #26
Mass Market Paperback (reprint)
Cape Perdido, July 2006
Paperback (reprint)
Vanishing Point, July 2006
Sharon McCone Series, #24
Hardcover
The Dangerous Hour, June 2005
Sharon McCone Series, #23
Paperback (reprint)
Cyanide Wells, July 2004
Paperback (reprint)
Dead Midnight, July 2003
Sharon McCone Series, #22
Paperback (reprint)
Point Deception, May 2002
Paperback (reprint)
A Walk Through the Fire, July 2000
Sharon McCone Series, #20
Paperback (reprint)
Listen to the Silence, July 2000
Sharon McCone Series, #21
Hardcover
While Other People Sleep, May 1999
Sharon McCone Series, #19
Paperback (reprint)
Both Ends of the Night, June 1998
Sharon McCone Series, #18
Paperback (reprint)
The Broken Promise Land, June 1997
Sharon McCone Series, #17
Paperback (reprint)
A Wild and Lonely Place, July 1996
Sharon McCone Series, #16
Paperback (reprint)
Double, September 1995
Sharon McCone Series, #6
Paperback (reprint)
Till the Butchers Cut Him Down, August 1995
Sharon McCone Series, #15
Paperback (reprint)
Trophies and Dead Things, August 1995
Sharon McCone Series, #11
Paperback (reprint)
Games to Keep the Dark Away, July 1995
Sharon McCone Series, #4
Paperback (reprint)
Wolf in the Shadows, July 1994
Sharon McCone Series, #14
Paperback (reprint)
Pennies on a Dead Woman's Eyes, July 1993
Sharon McCone Series, #13
Paperback (reprint)
Where Echoes Live, July 1992
Sharon McCone Series, #12
Paperback (reprint)
There's Nothing to Be Afraid Of, October 1990
Sharon McCone Series, #7
Paperback (reprint)
The Shape of Dread, October 1990
Sharon McCone Series, #10
Paperback (reprint)
Leave a Message for Willie, October 1990
Sharon McCone Series, #5
Paperback (reprint)
Ask the Cards a Question, April 1990
Sharon McCone Series, #2
Paperback (reprint)
Edwin of the Iron Shoes, April 1990
Sharon McCone Series, #1
Paperback (reprint)
The Cheshire Cat's Eye, April 1990
Sharon McCone Series, #3
Paperback (reprint)
There's Something in a Sunday, April 1990
Sharon McCone Series, #9
Paperback (reprint)
Eye of the Storm, March 1989
Sharon McCone Series, #8
Paperback (reprint)