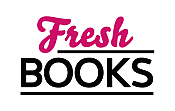 Sweet Romance + Thrilling Intrigue = February Best Reads
Barbara Taylor Bradford
Barbara Taylor Sissel writes issue-oriented, upmarket women's fiction threaded with elements of suspense and defined by an emphasis on how crime affects family. She is the author of ten novels: The Last Innocent Hour, The Ninth Step, The Volunteer, Evidence of Life, Safe Keeping, Crooked Little Lies, Faultlines, The Truth We Bury, What Lies Below, and Tell No One.
Born in Honolulu, Hawaii, Sissel was raised in various locations across the Midwest. She once lived on the grounds of a first offender prison facility, where her husband was a deputy warden. Interacting with the inmates, their families, and the people who worked with them made a profound impression on her. The experience gave her unique insight into the circumstances of the crimes and the often-surprising ways the justice system moved to deal with them.
An avid gardener, Sissel has two sons and lives on a farm outside Austin in the Texas Hill Country.
Log In to see more information about Barbara Taylor Bradford
Log in or register now!
Series
Books:
Master of His Fate, November 2018
House of Falconer #1
Hardcover
Secrets of Cavendon, November 2018
Mass Market Paperback (reprint)
Secrets of Cavendon, December 2017
Cavendon Hall
Hardcover
The Cavendon Luck, January 2017
Mass Market Paperback
The Cavendon Luck, June 2016
Hardcover
The Cavendon Woman, April 2015
Hardcover
Cavendon Hall, April 2014
Hardcover
Secrets From The Past, April 2013
Hardcover
Letter From A Stranger, April 2012
Hardcover
Playing the Game, October 2010
Hardcover
Breaking The Rules, October 2009
Hardcover
Dangerous to Know, November 2007
Mass Market Paperback (reprint)
A Secret Affair, November 2007
Mass Market Paperback (reprint)
The Heir, October 2007
Hardcover
Everything to Gain, March 2007
Paperback (reprint)
Her Own Rules, March 2007
Paperback (reprint)
Power of A Woman, August 2006
Paperback (reprint)
Love In Another Town, August 2006
Paperback (reprint)
Just Rewards, January 2006
Hardcover
Hold the Dream, October 2005
Paperback (reprint)
Unexpected Blessings, October 2005
Paperback (reprint)
Act of Will, October 2005
Paperback (reprint)
To Be the Best, October 2005
Paperback (reprint)
Voice of the Heart, October 2005
Paperback (reprint)
A Woman of Substance, August 2005
Paperback (reprint)
Emma's Secret, November 2004
Paperback (reprint)
Three Weeks in Paris, November 2002
Paperback (reprint)
Living Romantically Every Day, October 2002
Hardcover
Triumph of Katie Byrne, December 2001
Paperback (reprint)