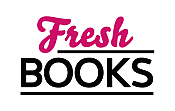 New Year, New Books!
Barbara Taylor Bradford
For over twenty years, Barbara Taylor Bradford has been one of the world's most cherished storytellers, selling more than 60 million books in 39 languages in 89 countries. It all started in 1979 when Doubleday published the novelist's saga of the indomitable Emma Harte, which stayed on The New York Times bestseller lists for 15 months.
Series
Books:
Secrets of Cavendon, November 2018
Mass Market Paperback (reprint)
Master of His Fate, November 2018
House of Falconer #1
Hardcover
Secrets of Cavendon, December 2017
Cavendon Hall
Hardcover
The Cavendon Luck, January 2017
Mass Market Paperback
The Cavendon Luck, June 2016
Hardcover
The Cavendon Woman, April 2015
Hardcover
Cavendon Hall, April 2014
Hardcover
Secrets From The Past, April 2013
Hardcover
Letter From A Stranger, April 2012
Hardcover
Playing the Game, October 2010
Hardcover
Breaking The Rules, October 2009
Hardcover
A Secret Affair, November 2007
Mass Market Paperback (reprint)
Dangerous to Know, November 2007
Mass Market Paperback (reprint)
The Heir, October 2007
Hardcover
Her Own Rules, March 2007
Paperback (reprint)
Everything to Gain, March 2007
Paperback (reprint)
Love In Another Town, August 2006
Paperback (reprint)
Power of A Woman, August 2006
Paperback (reprint)
Just Rewards, January 2006
Hardcover
Hold the Dream, October 2005
Paperback (reprint)
Unexpected Blessings, October 2005
Paperback (reprint)
Act of Will, October 2005
Paperback (reprint)
To Be the Best, October 2005
Paperback (reprint)
Voice of the Heart, October 2005
Paperback (reprint)
A Woman of Substance, August 2005
Paperback (reprint)
Emma's Secret, November 2004
Paperback (reprint)
Three Weeks in Paris, November 2002
Paperback (reprint)
Living Romantically Every Day, October 2002
Hardcover
Triumph of Katie Byrne, December 2001
Paperback (reprint)