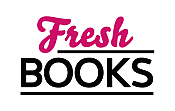 New Year, Great Reads for January
George Pelecanos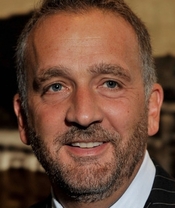 Photo Credit: Gareth Cattermole/Getty Images

George P. Pelecanos was born in Washington, D.C. in 1957. He worked as a line cook, dishwasher, bartender, shoe salesman, electronics salesman, and construction worker before publishing his first novel in 1992.
Pelecanos is the author of twelve crime/noir novels set in and around Washington, D.C.: A Firing Offense, Nick's Trip, Shoedog, Down By the River Where the Dead Men Go, The Big Blowdown, King Suckerman, The Sweet Forever, Shame the Devil, Right as Rain, Hell to Pay, Soul Circus,, Hard Revolution and Drama City. (See the Bookshelf for more information on these titles). Drama City was nominated for an Edgar Award. Hell to Pay was the recipient of the 2003 Los Angeles Times Book Award. The Big Blowdown won the International Crime Novel of the Year award in France, Germany, and Japan. His short fiction has appeared in Esquire and the collections Unusual Suspects, Best American Mystery Stories of 1997, Measure of Poison, and Best American Mystery Stories of 2002. He is an award-winning journalist and essayist who has written for The New York Times, The Washington Post, GQ, Uncut, Mojo, and numerous other publications. Esquire magazine called Pelecanos "the poet laureate of the D.C. crime world."
Pelecanos served as producer on the feature films Caught (1996), Whatever (1998) and Blackmale (1999), and was the U.S. distributor of John Woo's cult classic, The Killer. Most recently, he has written a script based on a team in the American Basketball Association, The Spirits of St. Louis, for HBO Films, and is a staff writer and story editor for the acclaimed HBO dramatic series, The Wire. His novel Right as Rain is currently in development with director Curtis Hanson (LA Confidential, Wonder Boys) and Warner Brothers.
Pelecanos lives in Silver Spring, Maryland, with his wife and three children.
Log In to see more information about George Pelecanos
Log in or register now!
Series
Books:
The Martini Shot, January 2015
Hardcover
The Cut, September 2011
Paperback
Down By The River Where The Dead Men Go, August 2011
Nick Stefanos #3
Paperback (reprint)
Shame The Devil, August 2011
Nick Stefanos
Paperback (reprint)
Hell To Pay, March 2011
Derek Strange / Terry Quinn #2
Paperback (reprint)
Soul Circus, March 2011
Derek Strange / Terry Quinn
Trade Size (reprint)
The Way Home, January 2011
Trade Size (reprint)
The Turnaround, May 2009
Paperback (reprint)
The Turnaround, August 2008
Hardcover
The Night Gardener, August 2007
Paperback (reprint)
The Night Gardener, August 2006
Hardcover
Drama City, April 2006
Paperback
Hard Revolution, February 2005
Paperback (reprint)
The Big Blowdown, October 1999
Paperback
The Sweet Forever, August 1999
Paperback (reprint)
King Suckerman, July 1998
Paperback