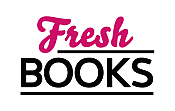 Read some great books in April...you'll be blooming!
Karen Young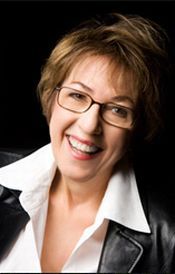 Blogging at Fresh Fiction
Karen Young | Determing the BIG DILEMMA
August 2, 2011
I'm not sure how I came up with the idea for the plot of LIE Read More...
I'm convinced that I didn't choose writing as a career; it chose me. After numerous long distance moves necessitated by my husband's career, I realized I would never be in one place long enough to climb the corporate ladder. In sheer desperation I decided to try writing a book. When a major publisher bought it, I knew that I had found a career! Or, rather, it had found me.
Actually, the seeds were planted early in my childhood. I read voraciously...anything and everything I could get my hands on. In fact, at one point when I was in my teens, my mother said, "Karen, I'm afraid you'll never amount to anything if you don't get your nose out of a book once in a while." When my first book was published, she was very proud—and possibly astonished.
Writing fulfills something inside me like nothing else. I'm drawn to explore the problems of contemporary women. I see the difficulties women face in maintaining relationships, in balancing marriage and motherhood with career, with divorce, with the challenge of blended families, to issues facing society as a whole. There is plenty to set my muse to creating.
And looking at my body of work, it is possible to see my growth as a writer. Although I was first published in traditional romance, I was soon penning romantic suspense, then mysteries, then thrillers and now Christian fiction.
Ten years ago, I lost my husband to a fatal heart attack. Not only was my world changed, but I was changed in ways too numerous to mention. Conventional wisdom says no major life decisions should be made within a year of a traumatic event. So, exactly on the dot of one year, I sold my house in Jackson, Mississippi, packed up and moved to Houston, Texas. After living a nomadic lifestyle for many years, I'm firmly settled and have become a full-fledged Texan. The only disadvantage (besides the sweltering hot summers) is that two of my three daughters live far away—in separate states—so that I don't see them as often as I'd like.
But in spite of being separated by long distances, my family is a joy. I have five incredibly handsome and stunningly intelligent grandsons. I guess I will have to wait for one of them to present me with a great grand-daughter as my daughters have not come through on that dream. All in all, between my family and my career as a writer and my many friends, I consider myself wonderfully blessed.
Series
Books:
Time To Heal, September 2011
Paperback
Lie for Me, August 2011
Paperback
Sugar Baby, July 2011
Paperback
What Child Is This?, July 2011
Paperback
Blood Bayou, April 2010
Hardcover
Belle Pointe, June 2006
Paperback
Never Tell, June 2005
Paperback
In Confidence, February 2004
Paperback
Private Lives, April 2003
Paperback
Kiss And Kill, August 2001
Paperback
Heat Of The Night, January 2001
Paperback
The O'connors: Roses And Rain & Shadows In The Mist (Harlequin By Request 2's), August 1999
Paperback
Marriage For Keeps, April 1999
Paperback
Beyond Summer, March 1999
Paperback
Full Circle, January 1999
Paperback
All My Tomorrows (Men At Work: Men Of The West #45), October 1998
Paperback
A Father's Heart, April 1998
Paperback
Good Girls, December 1997
Paperback
Merry Christmas, Baby!, October 1996
Paperback
Having His Baby, January 1996
Paperback
Making Babies, July 1995
Paperback
The Promise : O'connor Trilogy (Harlequin Superromance No. 610), August 1994
Paperback
Shadows In The Mist: O'connor Trilogy, Book 2 (Harlequin Superromance No. 606), July 1994
Paperback
Roses And Rain: O'connor Trilogy, Book One (Harlequin Superromance No. 602), June 1994
Paperback
The Silence Of Midnight, April 1994
Paperback
My Valentine 1994, January 1994
Paperback
Debt Of Love, April 1993
Paperback
Touch The Dawn, December 1992
Paperback
Compelling Connection (Harlequin Superromance No. 371), August 1989
Paperback
Sarah's Choice (Silhouette Romance #575), April 1988
Paperback
1, July 1987
Paperback
The Forever Kind, December 1986
Paperback
Darling Detective, May 1986
Paperback
A Wilder Passion, August 1985
Paperback
Irresistible Intruder, March 1984
Paperback
Yesterday's Promise, January 1983
Paperback