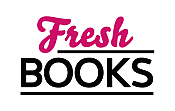 Curl up with a great March read!
Candace Camp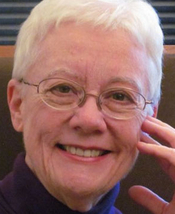 Pseudonym: Kristin James.

Candace Camp, born into a newspaper family, began writing fiction at the age of ten.
She wrote her first novel, Bonds of Love, while she was in law school at the University of North Carolina, and she soon gave up the practice of law to devote her time to writing.
Originally writing under the pseudonyms of Lisa Gregory and Kristin James, Candace now writes under her own name for Pocket books.
Her novels have been set in a variety of times and places, but her favorite period is Regency England.
Candace lives in Austin, Texas, and is married to Pete Hopcus. Her daughter, Anastasia Hopcus, is a writer of young adult novels.
Series
Legend of St. Dwynwen | Secrets of the Loch | The Mad Morelands
Books:
His Wicked Charm, April 2018
The Mad Morelands #6
Mass Market Paperback
His Sinful Touch, February 2018
The Mad Morelands #5
Mass Market Paperback
Beyond Compare, January 2018
The Mad Morelands #2
e-Book (reprint)
An Unexpected Pleasure, January 2018
The Mad Morelands #4
e-Book (reprint)
Mesmerized, January 2018
The Mad Morelands #1
Mass Market Paperback (reprint)
Winterset, January 2018
The Mad Morelands #3
e-Book (reprint)
A Momentary Marriage, August 2017
Paperback
A Perfect Gentleman, April 2017
Mass Market Paperback
Enraptured, January 2016
Secrets of the Loch #3
Paperback
What Happens Under the Mistletoe, November 2015
Paperback
Pleasured, April 2015
Secrets of the Loch #2
Paperback
Treasured, June 2014
Secrets of the Loch
Paperback
The Marrying Season, May 2013
Legend of St. Dwynwen Series #3
Paperback
A Summer Seduction, June 2012
Paperback
A Winter Scandal, November 2011
Legend of St. Dwynwen #1
Paperback
An Affair Without End, April 2011
Willowmere #3
Mass Market Paperback
A Gentleman Always Remembers, June 2010
Willomere #2
Mass Market Paperback
The Courtship Dance, May 2010
Mass Market Paperback
A Lady Never Tells, May 2010
Willowmere #1
Mass Market Paperback
Suddenly, February 2010
Mass Market Paperback
From This Day Forward, June 2009
Paperback (reprint)
More Than Words, Volume 5, April 2009
Hardcover
The Courtship Dance, February 2009
Matchmaker #4
Mass Market Paperback
A Bride By Christmas, October 2008
Mass Market Paperback
The Wedding Challenge, September 2008
Matchmakers
Mass Market Paperback
The Bridal Quest, March 2008
Paperback
The Marriage Wager, September 2007
Matchmaker #1
Mass Market Paperback
Promise Me Tomorrow, August 2007
Mass Market Paperback (reprint)
A Stolen Heart, August 2007
Mass Market Paperback (reprint)
No Other Love, August 2007
Mass Market Paperback
A Dangerous Man, March 2007
Paperback
An Unexpected Pleasure, September 2006
Paperback
An Independent Woman, March 2006
Paperback
So Wild a Heart, January 2006
Paperback (reprint)
Secrets of the Heart, January 2006
Paperback (reprint)
Swept Away, January 2006
Paperback (reprint)
Hidden Heart, January 2006
Paperback (reprint)
An Unexpected Pleasure, July 2005
Moreland series #4
Hardcover
Winterset, October 2004
Moreland series #3
Paperback
Beyond Compare, April 2004
Moreland series #2
Paperback
Mesmerized, October 2003
Moreland series #1
Paperback
Impulse, November 0000
Paperback