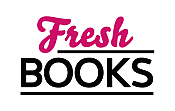 Sizzling August Reads
Katherine Hall Page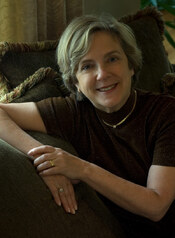 Photo Credit: Jean Fogelberg

Katherine was born and grew up in New Jersey. She received her BA from Wellesley College, majoring in English and went on to a Masters in Secondary Education from Tufts and a Doctorate in Administration, Public Planning, and Social Policy from Harvard.
She currently lives in Massachusetts with her husband.
Log In to see more information about Katherine Hall Page
Log in or register now!
Series
Faith Fairchild
Books:
The Body in the Wake, May 2019
Faith Fairchild #25
Hardcover
The Body in the Casket, September 2018
Faith Fairchild #24
Mass Market Paperback (reprint)
The Body in the Wardrobe, January 2017
Faith Fairchild Mystery
Mass Market Paperback (reprint)
The Body in the Wardrobe, May 2016
Faith Farichild #23
Hardcover
The Body in the Birches, February 2016
Faith Fairchild #22
Mass Market Paperback (reprint)
The Body In The Birches, May 2015
Faith Fairchild #22
Hardcover
Small Plates, June 2014
Faith Fairchild
Hardcover
The Body in the Piazza, April 2013
Faith Fairchild Mystery #21
Hardcover
The Body In The Boudoir, May 2012
Faith Fairchild Series #20
Hardcover
Body In The Gazebo, May 2012
Faith Fairchild #19
Mass Market Paperback
The Body In The Gazebo, April 2011
Faith Fairchild #19
Hardcover
The Body In The Sleigh, November 2009
Faith Fairchild #18
Hardcover
The Body In The Gallery, May 2009
Faith Fairchild #17
Mass Market Paperback (reprint)
The Body in the Gallery, May 2008
Faith Fairchild #17
Hardcover
The Body in the Ivy, November 2007
Faith Fairchild #16
Mass Market Paperback (reprint)
The Body in the Snowdrift, June 2006
Faith Fairchild #15
Paperback (reprint)
The Body in the Attic, May 2005
Faith Fairchild Mystery #14
Paperback
Mistletoe and Mayhem, October 2004
Paperback
The Body In The Lighthouse, April 2004
Faith Fairchild #13
Mass Market Paperback (reprint)
The Body In The Bonfire, February 2003
Faith Fairchild #12
Mass Market Paperback (reprint)
The Body In The Moonlight:, February 2002
Faith Fairchild #11
Mass Market Paperback (reprint)
The Body In The Big Apple, February 2001
Faith Fairchild #10
Mass Market Paperback (reprint)
The Body In The Bookcase, November 1999
Faith Fairchild #9
Mass Market Paperback (reprint)
The Body In The Fjord, November 1998
Faith Fairchild #8
Mass Market Paperback (reprint)
The Body In The Bog, March 1997
Faith Fairchild #7
Mass Market Paperback (reprint)
The Body In The Basement, September 1995
Faith Fairchild #6
Mass Market Paperback (reprint)
The Body In The Cast, December 1994
Faith Fairchild #5
Mass Market Paperback (reprint)
The Body In The Vestibule, September 1993
Faith Fairchild #4
Mass Market Paperback (reprint)
The Body In The Bouillon, November 1992
Faith Fairchild #3
Mass Market Paperback (reprint)
The Body In The Kelp, March 1992
Faith Fairchild #2
Mass Market Paperback (reprint)
The Body In The Belfry, May 1991
Faith Fairchild #1
Mass Market Paperback (reprint)