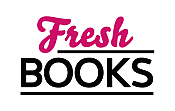 New Year, New Books!
Shirley Rousseau Murphy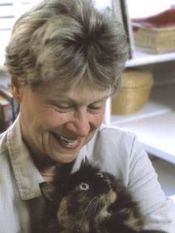 Shirley Rousseau Murphy has received seven national Cat Writers' Association Awards for best novel of the year, two Cat Writers' President's Awards, the "World's Best Cat Litterary Award" in 2006 for the Joe Grey books, and five Council of Authors and Journalists Awards for previous books. She and her husband live in Carmel, California, where they serve as full-time household help for two demanding feline ladies.
Series
Joe Grey
Books:
Cat Chase the Moon, May 2019
Hardcover
Cat Shining Bright, May 2018
Joe Grey Mystery #20
Mass Market Paperback (reprint)
Cat Shining Bright, August 2017
Joe Grey #20
Hardcover
Cat Shout for Joy, November 2016
Joe Grey
Mass Market Paperback (reprint)
Cat Shout for Joy, March 2016
Joe Grey #19
Paperback
The Cat, The Devil, The Last Escape, February 2015
Hardcover
The Cat, The Devil, And Lee Fontana, February 2014
Hardcover
Cat Bearing Gifts, November 2012
Hardcover
Cat Telling Tales, November 2012
Paperback
Cat Telling Tales, December 2011
A Joe Grey Mystery #17
Hardcover
Cat Coming Home, December 2011
Joe Grey # 16
Paperback (reprint)
Cat Striking Back, December 2010
Joe Grey #15
Mass Market Paperback
Cat Coming Home, November 2010
Joe Grey #16
Hardcover
Cat Playing Cupid, January 2010
Joe Grey Mystery
Mass Market Paperback
Cat Striking Back, November 2009
A Joe Grey Mystery #15
Hardcover
Cat Playing Cupid, February 2009
Joe Grey #14
Hardcover
Cat Deck The Halls, November 2008
Joe Grey
Mass Market Paperback
Cat Pay the Devil, January 2008
Joe Grey Mystery #12
Mass Market Paperback
Cat Deck the Halls, December 2007
Joe Grey Mystery #13
Hardcover
Cat Pay the Devil, March 2007
Joe Grey #12
Hardcover
Cat Breaking Free, October 2006
Joe Grey #11
Mass Market Paperback
Cat Cross Their Graves, October 2005
Joe Grey #10
Paperback
Cat Fear No Evil, January 2005
Joe Grey #9
Paperback
Cat Seeing Double, November 2003
Joe Grey #8
Paperback
Motherhood Is Murder, March 2003
Paperback
Cat Laughing Last, November 2002
Joe Grey #7
Paperback
Cat Spitting Mad, November 2001
Joe Grey #6
Paperback
Cat To The Dogs, October 2000
Joe Grey #5
Paperback
Cat In The Dark, November 1999
Joe Grey #4
Paperback
Cat Raise The Dead, July 1997
Joe Grey #3
Paperback
Cat Under Fire, January 1997
Joe Grey #2
Paperback
Cat On The Edge, June 1996
Joe Grey #1
Paperback