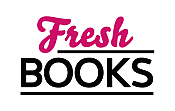 Great new reads in September
Cassie Edwards
Having always loved history, Cassie became immediately hooked on reading the historical romances her friend lent her, which one day led her to write her own.
Cassie, whose grandmother was a full blood Cheyenne, soon found her true passion, writing Indian romances. They are her tribute to the first people of our land who have suffered so much injustice. Her Indian romances have appeared on bestseller lists all across the country, including USA Today's list. She has also won the Romantic Times Lifetime Achievement Award and Reviewer's Choice Award for her Indian romances.
Cassie and her husband Charlie have two grown children and live in Mattoon, Illinois. There she lives in her dream home which is the perfect place for Cassie to create her Indian novels.
Cassie plans to write many more Indian romance for Leisure Books. In her Savage series written exclusively for Leisure, she endeavors to write about every major Indian tribe in America.
Series
Books:
Wild Abandon, February 2018
The Wild Series
Mass Market Paperback
Swift Horse, October 2017
Mass Market Paperback
Wild Embrace, July 2017
Mass Market Paperback
White Fire, March 2017
Mass Market Paperback
Wild Splendor, August 2016
Wild Series
Paperback
Portrait Of Desire, April 2011
Paperback
Eden's Promise, June 2010
Mass Market Paperback
Savage Dawn, September 2009
Mass Market Paperback
Savage Sun, April 2009
Mass Market Paperback
Beloved Embrace, July 2008
Paperback
Savage Skies, September 2007
Savage Series
Mass Market Paperback
Savage Torment, August 2007
Paperback
Shadow Bear, July 2007
Paperback
Savage Intrigue, June 2007
Savage Series
Mass Market Paperback
Savage Rage, June 2007
Savage Series
Mass Market Paperback
Savage Nights, June 2007
Savage Series
Mass Market Paperback
Savage Storm, June 2007
Savage Series
Mass Market Paperback
Savage Heart, February 2007
Paperback
Savage Quest, February 2007
Paperback
Savage Tempest, October 2006
Paperback
Savage Innocence, July 2006
Savage Series
Paperback
Savage Beloved, June 2006
Savage Series
Paperback
Savage Arrow, January 2006
Savage Series
Paperback
Swift Horse, December 2005
Paperback
Savage Obsession, December 2005
Savage Series
Paperback
Savage Vision, September 2005
Paperback
Silver Feather, June 2005
Paperback
Savage Courage, February 2005
Paperback
Proud Eagle, December 2004
Paperback
Savage Hope, August 2004
Paperback
Wind Walker, June 2004
Hardcover
Savage Trust, February 2004
Savage Series
Paperback
Night Wolf, December 2003
Paperback
When Passion Calls, September 2003
Paperback (reprint)
Savage Hero, August 2003
Savage Series
Paperback
Savage Splendor, July 2003
Savage Series
Paperback (reprint)
Racing Moon, April 2003
Paperback
Savage Illusion, March 2003
Savage Series
Paperback (reprint)
Savage Destiny, February 2003
Savage Series
Paperback
Savage Love, July 2002
Savage Series
Paperback
Savage Eden, July 2002
Savage Series
Paperback
Spirit Warrior, June 2002
Paperback
Savage Moon, February 2002
Savage Series
Paperback
Savage Honor, July 2001
Savage Series
Paperback
Savage Bliss, February 2001
Savage Series
Paperback
Savage Thunder, January 2001
Savage Series
Paperback
Savage Secrets, December 2000
Savage Series
Paperback
Savage Pride, October 2000
Savage Series
Paperback
Savage Devotion, June 2000
Savage Series
Paperback
Savage Whispers, March 2000
Savage Series
Paperback