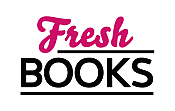 Finish off the year with great December reads
Amanda Scott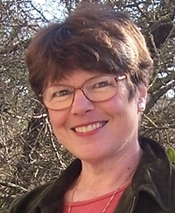 Blogging at Fresh Fiction
Amanda Scott | Legends
February 25, 2009
Border Wedding, Border Lass, and Read More...
Amanda Scott, best-selling author and winner of the Romance Writers of America's RITA/Golden Medallion and The Romantic Times' awards for Best Regency Author and Best Sensual Regency, began writing on a dare from her husband. She has sold every manuscript she has written. More than twenty-five of her books are set in the English Regency period (1810-1820), others are set in fifteenth-century England and sixteenth-and eighteenth-century Scotland. Three are contemporary romances. Amanda lives with her husband and son in northern California.
Log In to see more information about Amanda Scott
Log in or register now!
Series
Scottish Knights | Border Nights
Books:
Devil's Moon, April 2015
Border Nights
Paperback
Moonlight Raider, October 2014
Border Nights
Paperback
The Warrior's Bride, March 2014
Paperback
The Knight's Temptress, September 2013
Paperback
Highland Lover, April 2012
Scottish Knights
Mass Market Paperback
Highland Hero, October 2011
Scottish Knights #2
Paperback
Highland Master, February 2011
Scottish Knights #1
Mass Market Paperback
Tempted By A Warrior, July 2010
Scots #3
Mass Market Paperback
Seduced by a Rogue, January 2010
Scots #2
Mass Market Paperback
Tamed by a Laird, July 2009
Scots #1
Mass Market Paperback
Border Moonlight, January 2009
Border #3
Mass Market Paperback
Border Lass, September 2008
Border #2
Mass Market Paperback
Border Wedding, March 2008
Border #1
Paperback
King of Storms, August 2007
Isles/Templars #6
Paperback
Knight's Treasure, February 2007
Isles/Templars #5
Paperback
Lady's Choice, August 2006
Isles/Templars #4
Paperback
Prince of Danger, November 2005
Isles/Templars #3
Paperback
Lord of the Isles, May 2005
Isles/Templars #2
Paperback
Highland Princess, November 2004
Isles/Templars #1
Paperback
Reiver's Bride, September 2003
The Secret Clan #4
Paperback
Highland Bride, February 2003
The Secret Clan #3
Paperback
Hidden Heiress, August 2002
The Secret Clan #2
Paperback
Abducted Heiress, November 2001
The Secret Clan #1
Paperback
Border Bride, October 2001
Paperback (reprint)
Border Storm, January 2001
Border #2
Paperback
Border Fire, April 2000
Border #1
Paperback
Dangerous Illusions, January 2000
Dangerous #1
Paperback (reprint)
Highland Spirits, October 1999
Highland #4
Paperback
Dangerous Lady, February 1999
Dangerous #4
Paperback
Highland Treasure, June 1998
Highland #3
Paperback
Highland Fling, October 1997
Highland #1
Paperback (reprint)
Highland Secrets, October 1997
Highland #2
Paperback
Dangerous Angels, January 1997
Dangerous #3
Paperback
Dangerous Games, June 1996
Dangerous #2
Paperback
The Bawdy Bride, September 1995
Paperback
Highland Fling, February 1995
Highland #1
Paperback
Dangerous Illusions, June 1994
Dangerous #1
Paperback
Fickle Fortune Hunter, September 1993
Paperback
The Rose At Twilight, December 1992
Paperback
The Forthright Lady Gillian, November 1992
Paperback
The Bath Eccentric's Son, February 1992
Bath #3
Paperback
Bath Charade, July 1991
Bath #2
Paperback
The Bath Quadrille, January 1991
Bath #1
Paperback
Border Bride, October 1990
Mass Market Paperback
Lord Lyford's Secret, September 1990
Paperback
Dauntless Miss Windgrave, August 1989
Paperback
The Madcap Marchioness, May 1989
Paperback
Lord Greyfalcon's Reward, December 1988
Paperback
Lady Brittany's Choice, May 1988
Paperback
Lady Meriel's Duty, September 1987
Paperback
Mistress Of The Hunt, February 1987
Paperback
Lord Abberley's Nemesis:, August 1986
Paperback
Lady Escapade, January 1986
Paperback
Battling Bluestocking, July 1985
Paperback
Lady Hawk's Folly, January 1985
Paperback
An Affair Of Honor, September 1984
Paperback
Ravenwood's Lady, March 1984
Paperback
The Indomitable Miss Harris, November 1983
Paperback
The Kidnapped Bride, April 1983
Paperback
The Fugitive Heiress, August 1981
Paperback