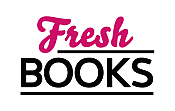 Sizzling August Reads
Karen Marie Moning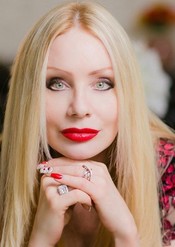 Karen Marie Moning is a graduate of Purdue University where she completed a BA in Society & Law. Her first novel, Beyond the Highland Mist was nominated for two RITA's, won a Romantic Times Reviewer's Choice Award, and made Ms. Moning Waldenbooks bestselling debut romance author for 1999. Her third novel, The Highlander's Touch was awarded the prestigious RITA, at the historic Saenger Theatre in New Orleans in 2001. Her fourth novel, Kiss of the Highlander was selected by Publishers Weekly as one of the best mass market novels of 2002. Her fifth novel, The Dark Highlander was chosen as one of the Top Ten Favorite Books of the year by Romance Writers of America. Her novels have appeared on USA Today, Publishers Weekly and the New York Times bestseller lists.
Log In to see more information about Karen Marie Moning
Log in or register now!
Series
Fever | Highlander Moning
Books:
High Voltage, March 2018
Fever #10
Hardcover
Feversong, October 2017
Fever #9
Mass Market Paperback (reprint)
Feversong, January 2017
Fever #9
Hardcover
Feverborn, January 2016
Fever #8
Hardcover
Burned, January 2015
Fever #7
Paperback (reprint)
Iced, November 2012
Fever #6
Hardcover
Shadowfever, September 2011
Fever #5
Paperback (reprint)
ShadowFever, January 2011
Fever #5
Hardcover
Dreamfever, November 2010
Fever #4
Mass Market Paperback (reprint)
Dreamfever, August 2009
Fever #4
Hardcover
Faefever, August 2009
Fever #3
Mass Market Paperback
Faefever, September 2008
Fever #3
Hardcover
Bloodfever, September 2008
Fever #2
Mass Market Paperback
Bloodfever, October 2007
Fever #2
Hardcover
Darkfever, September 2007
Fever #1
Mass Market Paperback (reprint)
The Highlander's Touch, June 2007
Mass Market Paperback (reprint)
Beyond the Highland Mist, June 2007
Mass Market Paperback (reprint)
Darkfever, November 2006
Fever #1
Hardcover
Spell of the Highlander, June 2006
Paperback (reprint)
Spell of The Highlander, August 2005
Highlander #7
Hardcover
The Immortal Highlander, August 2005
Paperback
The Immortal Highlander, August 2004
Hardcover
The Dark Highlander, October 2002
Highlander
Paperback
Tapestry, September 2002
Paperback
To Tame the Highlander, December 2001
Highlander
Paperback
Kiss of the Highlander, September 2001
Highlander
Paperback
The Highlander's Touch, November 2000
Highlander
Paperback
Beyond The Highland Mist, March 1999
Highland #1
Paperback