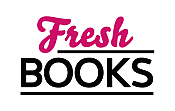 Best books for October
Brenda Jackson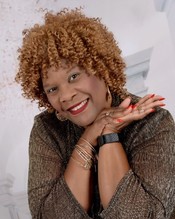 Brenda is a die-hard romantic who married her childhood sweetheart 30 years ago and still proudly wears the "going steady" ring he gave her when she was 15. Because she began believing very early in the power of love and romance, she can't help but write stories with happy endings. romance novels and looks forward to increasing that number. She and her husband live in the city where they were born, Jacksonville, Fla., and have two sons in college. She has a B.S. in business administration and presently works in management for a major insurance company.
Coming home from work and sitting down to her computer to weave love stories is the highlight of her day. She and her husband spend time together traveling to discover those romantic places she could use as settings in her books.
Log In to see more information about Brenda Jackson
Log in or register now!
Series
Westmoreland | The Protectors by Brenda Jackson | Catalina Cove
Books:
Finding Home Again, November 2019
Mass Market Paperback
Forget Me Not, April 2019
Catalina Cove
Mass Market Paperback
Love in Catalina Cove, November 2018
Catalina Cove #1
Mass Market Paperback
Best Laid Plans, March 2018
Mass Market Paperback
Locked in Temptation, August 2017
The Protectors
Mass Market Paperback
Seized by Seduction, May 2017
Mass Market Paperback
Forged in Desire, February 2017
The Protectors #1
Paperback
Possessed by Passion, March 2016
Paperback
Bane, December 2015
Westmoreland #27
Paperback
Breaking Bailey's Rules, November 2015
Westmoreland #26
Paperback
A Lover's Vow, April 2015
Grangers #3
Paperback
The Secret Affair and Bachelor Undone, November 2014
The Westmorelands
Paperback (reprint)
A Man's Promise, June 2014
The Grangers #2
Paperback
Stern, September 2013
The Westmorelands
Paperback
Canyon, August 2013
Westmnoreland
Paperback
Zane, July 2013
Westmoreland
Paperback
A Brother's Honor, June 2013
Grangers
Paperback
One Winter's Night, December 2012
The Westmorelands
Hardcover
Texas Wild, October 2012
Paperback
Feeling The Heat, April 2012
Paperback
La propuesta, February 2012
Paperback
Temptation, November 2011
Texas Cattlemen's Club: The Showdown
Paperback
In The Doctor's Bed, July 2011
Kimani Romance #245
Paperback
The Proposal, June 2011
Paperback
Inseparable, May 2011
Paperback
The Proposal & Solid Soul, May 2011
Paperback
A Wife for a Westmoreland, April 2011
The Westmorelands
Paperback
Claimed For Destiny, February 2011
Paperback
A Silken Thread, February 2011
Trade Size
Bachelor Unleashed, December 2010
Paperback
In Too Deep: Husband Material\the Sheikh's Bargained Bride, July 2010
Paperback
Hidden Pleasures, June 2010
Paperback
Spontaneous, May 2010
Mass Market Paperback
Sensual Confessions, April 2010
Paperback
Ravished By Desire, February 2010
Paperback
Wrapped In Pleasure, January 2010
Mass Market Paperback
Westmoreland's Way, November 2009
Mass Market Paperback
Bachelor Untamed, October 2009
Mass Market Paperback
One Night With The Wealthy Rancher, August 2009
Mass Market Paperback
Intimate Seduction (Kimani Romance), July 2009
Mass Market Paperback
Taste Of Passion, June 2009
Madaris Family
Mass Market Paperback
Some Like It Hot, May 2009
Paperback
Temperatures Rising, May 2009
Mass Market Paperback
Surrender (Arabesque), April 2009
Paperback
More Than Words, Volume 5, April 2009
Hardcover
Tall, Dark...Westmoreland!, March 2009
The Westmorelands
Mass Market Paperback
True Love, March 2009
Mass Market Paperback
Secret Love, February 2009
Mass Market Paperback
Fire And Desire, January 2009
A Madaris Family Novel
Mass Market Paperback
Quade's Babies, December 2008
The Westmorelands
Mass Market Paperback
The Object Of His Protection, November 2008
The Braddocks: Secret Son
Mass Market Paperback
A NASCAR Holiday 3, November 2008
NASCAR
Mass Market Paperback
Just Deserts, July 2008
The Three Mrs. Fosters
Paperback
Cole's Red-Hot Pursuit, June 2008
Paperback
Irresistible Forces, May 2008
Paperback
Her Little Black Book, April 2008
Paperback
One Special Moment, March 2008
Paperback
Eternally Yours, February 2008
Paperback
Taming Clint Westmoreland, February 2008
Paperback
Whispered Promises, January 2008
Paperback
Tonight And Forever, December 2007
Paperback
Spencer's Forbidden Passion, December 2007
Paperback
Slow Burn, November 2007
Madaris Family
Paperback
Stranded With The Tempting Stranger, October 2007
The Garrisons
Mass Market Paperback
In Bed With Her Boss, August 2007
Mass Market Paperback
Risky Pleasures, April 2007
Paperback
Seduction, Westmoreland Style, February 2007
Paperback
Beyond Temptation, January 2007
Paperback
What A Woman Wants, January 2007
Paperback
Night Heat, September 2006
Paperback
Ian's Ultimate Gambl, August 2006
Paperback
Solid Soul, July 2006
Hardcover
The Durango Affair, May 2006
Paperback
Riding the Storm, April 2006
Paperback
Taking Care of Business, February 2006
Desire Series, #1705
Paperback
Mr. Satisfaction, December 2005
Trade Size
Jared's Counterfeit Fiancee, May 2005
Paperback
Big Girls Don't Cry, January 2005
Paperback
Let's Get It On, November 2004
Trade Size
Perfect Timing, February 2004
Paperback (reprint)
A Whole Lotta Love, January 2004
Paperback
Living Large, January 2003
Paperback
Ignited By Passion, November 0000
Paperback