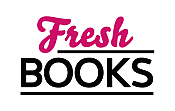 Let your reading bloom in May
Christine Rimmer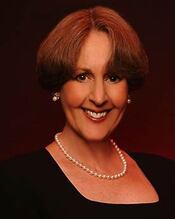 Blogging at Fresh Fiction
Christine Rimmer | Breaking in to the Series Market
July 28, 2015
First and foremost, to break into series romance, you need to read series romance. And I mean, a lot of series romance. Choose a line Read More...
Christine Rimmer has written over sixty contemporary romances for Silhouette Books and she currently writes mainstream romance for HQN Books. A reader favorite, Christine's stories consistently appear on national bestseller lists, including the Waldenbooks and USA TODAY lists. She has won Romantic Times BOOK review's Reviewer's Choice Award for best Silhouette Special Edition. She has been nominated twice for the RITA and four times for Romantic Times Series Storyteller of the Year. She lives in Oklahoma with her family and two very contented cats named Tom and Ed.
Log In to see more information about Christine Rimmer
Log in or register now!
Series
Books:
Switched at Birth, May 2019
The Bravos of Valentine Bay
e-Book
A Maverick to (Re)Marry, July 2018
Montana Mavericks: The Lonelyhearts Ranch
Mass Market Paperback
The Lawman's Convenient Bride, May 2017
The Bravos of Justice Creek
Mass Market Paperback
A Bravo for Christmas, December 2016
The Bravos of Justice Creek
Paperback
James Bravo's Shotgun Bride, April 2016
The Bravos of Justice Creek
Paperback
The Maverick's Accidental Bride, June 2015
Montana Mavericks: What Happened at the Wedding
Paperback
Not Quite Married, March 2015
The Bravos of Justice Creek
Paperback
A Bravo Christmas Wedding, November 2014
The Bravo Royales
Paperback
The Prince's Cinderella Bride, June 2014
Bravo Royales
Paperback
Her Highness and the Bodyguard, March 2013
The Bravo Royales
Paperback
The Rancher's Christmas Princess, December 2012
The Bravos
Paperback
A Bravo Homecoming, October 2011
Paperback
Marriage, Bravo Style!, March 2011
Bravo Family Ties
Paperback
Donovan's Child, February 2011
Paperback
Mcfarlane's Perfect Bride, July 2010
Paperback
Almost Forever/For The Baby's Sake, March 2010
Bestselling Author Collection
Mass Market Paperback (reprint)
Valentine Bride, February 2010
Bravo Family Ties
Mass Market Paperback
A Bravo's Honor, June 2009
Bravo Family Ties
Mass Market Paperback
The Stranger And Tessa Jones, January 2009
Famous Families
Mass Market Paperback
Having Tanner Bravo's Baby, October 2008
Bravo Family Ties
Mass Market Paperback
In Bed With The Boss, July 2008
Back In Business
Paperback
Valentine's Secret Child, February 2008
Bravo Family Ties
Paperback
A Bravo Christmas Reunion, December 2007
Bravo Family Ties
Paperback
Midsummer Madness, September 2007
Mass Market Paperback
The Man Who Had Everything, July 2007
Montana Mavericks: Striking It Rich
Mass Market Paperback
From Here to Paternity, May 2007
Miniseries: Bravo Family Ties
Paperback
Ralphie's Wives, March 2007
Paperback
Married in Haste, September 2006
Miniseries: Bravo Family Ties
Paperback
The Reluctant Cinderella, July 2006
Miniseries: Talk of the Neighborhood
Paperback
The Bravo Family Way, March 2006
Bravo Family Ties
Paperback
Bravo Unwrapped, December 2005
Signature Select Saga
Paperback