Thadeus Parkland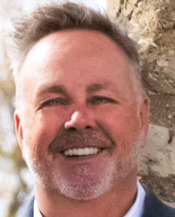 Thadeus Parkland is originally from Fort Worth, TX. Having grown up in a conservative town alongside multiple siblings, his creative side consistently provided both laughter and chaos at home. His passion for writing has spanned more than 30 years; early works for poetry were written for those he loved. With a firm belief "all things will work out as they are intended to", and living in a constant of discovery, Thadeus was compelled to take on the task fo writing The Last Cotillion. A desire to tell the story of abuse, healing, and ultimate forgiveness, brought this book to fruition. Inspired by events from his somewhat turbulent upbringing, The Last Cotillion provided healing from his abusive past. A sense that others might find emotional healing from hearing the story, he was determined the story be told.
As a long time supporter of charitable organizations dedicated to supporting those less fortunate, a commitment to give twenty-five percent of the proceeds of the book to select charities has been made. Non-Profit groups supporting people living with HIV and feeding the elderly will receive donations.
In addition to consulting and motivational speaking, an affection for helping people succeed in life keeps him occupied. Along with these activities, Thadeus is currently focused on exploring his passion for writing along with supporting others who have a story they want to tell through the publishing company he has established
Log In to see more information about Thadeus Parkland
Log in or register now!
Series
Books:
The Last Cotillion, March 2019
Paperback