Michele Pariza Wacek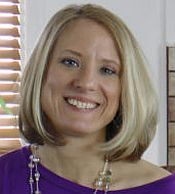 Blogging at Fresh Fiction
Michele Pariza Wacek | Top 5 Reasons Why Mixed-Genre Novels are Best
November 28, 2018
Before I was an author, I was a reader. I read A LOT of books over the years. (In fact, I taught myself to read Read More...
Author Reader Match: Michele Pariza Wacek
September 17, 2018
WRITES: I write psychological thrillers that include romance (is romantic psychological thrillers a thing? If it is, that's what I'm writing Read More...
Michele Pariza Wacek (also known as Michele PW) taught herself to read at three years old because she so badly wanted to write fiction. As an adult, she became a professional copywriter (copywriters write promotional materials for businesses, nothing to do with protecting intellectual property or putting a copyright on something) and eventually founded a copywriting and marketing company. She grew up in Madison, Wisconsin and currently lives with her husband and dogs in the mountains of Arizona.
Series
Secrets of Redemption
Books:
This Happened to Jessica, November 2018
Secrets of Redemption Book 2
e-Book
It Began With a Lie, September 2018
Secrets of Redemption
e-Book