Jennifer Dornbush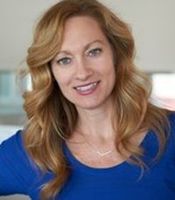 Jennifer Dornbush is a writer, speaker, and forensic specialist creating diverse range of stories that shed light on the dark places of the human experience.
While the television or movie screen is the closest most people will ever come to the forensic world, Jennifer actually lived it. As a daughter of a medical examiner, whose office was in her home, she investigated her first fatality, an airplane crash, when she was 8 years old. Since that first case she has had decades of on-sight experience in death investigation.
She pens stories for film, TV, and novel. She is scribing a two-book mystery novel for Crooked Lane Books and also has several crime drama series in development.
Her feature film, God Bless the Broken Road is slated for release in 2018. The novel version, also penned by Jennifer was released by Simon & Schuster.
Wanting to share her knowledge and love of forensics with other storytellers, she scribed, Forensic Speak: How To Write Realistic Crime Dramas, published by Michael Wiese Productions, hailed as a north star to creating authentic crime dramas.
As a speaker and forensic specialist, Jennifer aims to help other writers and producers create high stakes, entertaining crime dramas while also employing current, authentic, and realistic forensic methods.
Series
Books:
The Coroner, August 2018
Hardcover