Alyson McLayne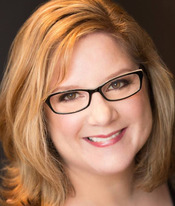 Blogging at Fresh Fiction
5 Essential Things All Highlanders Need
August 13, 2018
I love a book filled with adventure, passion and humor—with a mandatory HEA, of course. Add a medieval setting—preferably in the Highlands of Read More...
Alyson McLayne | HIGHLAND CONQUEST Excerpt
February 16, 2018
EXCERPT MacPherson Castle—Loch Eireachd, Scotland, 1452 Fistfuls of hair fell to the bed like streams of Read More...
Alyson McLayne | My Favorite scene in HIGHLAND PROMISE
October 11, 2017
My favorite scene is at Darach's keep in his great hall when Caitlin's worst fears come to pass—her uncle, who'd kept Read More...
Alyson McLayne is a mom of twins and an award-winning writer of contemporary, historical, and paranormal romance. She's also a dog lover and cat servant with a serious stash of dark chocolate. After getting her degree in theater at the University of Alberta, she promptly moved to the West Coast of Canada where she worked in film for several years and met her Prop Master husband.
She and her family reside in Vancouver with their sweet but troublesome chocolate lab puppy named Jasper.
Series
Sons of Gregor MacLeod
Books:
Highland Betrayal, August 2018
Sons of Gregor MacLeod #3
Mass Market Paperback
Highland Conquest, February 2018
Sons of Gregor MacLeod #2
Mass Market Paperback
Highland Promise, October 2017
Sons of Gregor MacLeod
Mass Market Paperback