Lisa Freeman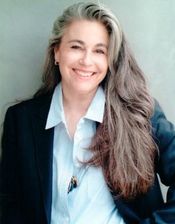 LISA FREEMAN is the author of RIPTIDE SUMMER (May 2, 2017; Sky Pony Press) and HONEY GIRL (2015; Sky Pony Press) and resides in Santa Monica, California, only miles down the road from State Beach, where HONEY GIRL and RIPTIDE SUMMER take place.
Lisa grew up amidst the Hollywood scene and emerged as an actress in such films as Back to the Future, Back to the Future II and Mr. Mom. It was here that her love for storytelling was born.
After receiving her MFA and Pedagogy in the Art of Writing degrees from Antioch University, Lisa's career as an educator and author flourished.
On a typical afternoon, you'll find her writing in her studio under the shade of a 100-year-old pepper tree, tea in hand and three small dogs at her feet.
Series
Honey Girl
Books:
Riptide Summer, May 2017
Honey Girl #2
Hardcover
Honey Girl, April 2017
Honey Girl #1
Paperback