Kris Rafferty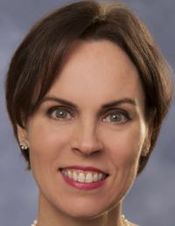 Blogging at Fresh Fiction
Kris Rafferty | "Outside Looking In"
March 27, 2017
With a show of hands, how many of you felt like an outsider growing up? I suspect most hands are waving in the air right Read More...
Kris Rafferty | You Gotta Go There
October 24, 2016
Think about all your favorite authors, and I bet the attribute they have in common is their willingness to put everything on the page. They Read More...
Kris Rafferty | The Closer You Look, The More Likely It's Not There
August 29, 2016
I love my mother. Arguably, she's the person who knows me most because she's seen the arch of my life choices from my Read More...
Born in Cambridge, Massachusetts, I am the youngest of four in a rambunctious Irish-American family. I became obsessed with books young, and still retain an image in my mind of the first book I took out of the library.
I completed my first short story during "rest period" in first grade, first novel at eighteen, first rejection at eighteen…it took me a long time to believe I could be a writer, and longer to convince anyone else.
Meanwhile, I filled the time earning my BA at U/Mass Boston, married the love of my life (who is also the baby of his family), had three perfect children (that I could wax poetic about for days, and often do), and earned my third degree black belt in Parker Kenpo Karate (a life-changing event that took over a decade of challenging my mind and body).
I'm a staunch advocate for people empowering themselves, emotionally and physically, to be their best selves, to not rely on others to keep them safe in a world that is not safe. And I believe creating/playing music is the closest thing to creating life that doesn't eventually lead to diapers and drool. I play classical piano, love summer road trips, am a fanatic for warm water ocean, and one of my favorite things to do is to say I'll start exercising tomorrow.
Log In to see more information about Kris Rafferty
Log in or register now!
Series
An Unlikely Hero
Books:
Catch a Killer, June 2018
Secret Agents #2
e-Book
Seduced by Sin, March 2017
An Unlikely Hero #3
Hardcover
Tempted by a Touch, November 2016
An Unlikely Hero #2
e-Book
Betrayed by a Kiss, September 2016
An Unlikely Hero #1
e-Book