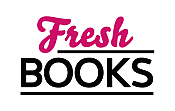 Yule Tidings -- Great Reads for December!
Cooper McKenzie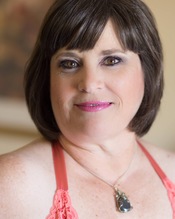 Pseudonym for S.E. Walker.
Pseudonym: Keely Jakes.

Join me at Readers & 'ritas 2019 on November 8, 2019
Weekend of fun with readers and authors at the Hilton Garden Inn, Allen, Texas
Join me at Boas & Tiaras 2019 on June 9, 2019
An afternoon tea with your favorite authors where your tiara is mandatory but the boa is optional!
Cooper McKenzie always thought she had been born a hundred years too late but appreciates air conditioning, computers, and other conveniences of modern-day living. She enjoys the slower pace of New Bern, North Carolina, as well as the history and small-town community found there. In addition to dreaming up her next story, Cooper enjoys reading everything except scary books, needle-weaving for charity, and keeping up with her mixed-breed companion, Miss Honey, the DivaDog.
Series
Club Esoteria
Books:
Daydreams and Fantasies, August 2018
e-Book
Silver's Triad, April 2018
Club Esoteria #19
e-Book
A Hot Box of Firefighters, October 2016
e-Book
Silk in Bonds, April 2016
Club Esoteria #18
e-Book
Blackmailing Dom, February 2016
Club Esoteria #17
e-Book
A Pixie for Master Sinjin, April 2015
Club Esoteria #16
e-Book
A Dom of His Own, October 2014
Club Esoteria #15
e-Book
The Domme Who Wasn't, February 2014
Club Esoteria #14
e-Book
More Than His Sexy Toy, November 2013
Club Esoteria #13
e-Book
Juggling Masters, September 2013
Club Esoteria #12
e-Book
A Club Esoteria Wedding, April 2013
Club Esoteria #11
e-Book
Their Sub, Their Mistress, February 2013
Club Esoteria #10
e-Book
Two Sirs for Sasha, November 2012
Club Esoteria #9
e-Book
Taming Blaze, April 2012
Club Esoteria #8
e-Book
A Club Esoteria Christmas, January 2012
Club Esoteria #7
e-Book
His Beck and Call Girl, July 2011
Club Esoteria #6
e-Book
Jillian's Master, March 2011
Club Esoteria #5
e-Book
Masters of Her Heart, February 2011
Club Esoteria #4
e-Book
Minding Mistress, September 2010
Club Esoteria #3
e-Book
Caught By the Master, July 2010
Club Esoteria #2
e-Book
His Sub's Submissive, June 2010
Club Esoteria #1
e-Book