Elizabeth Harmon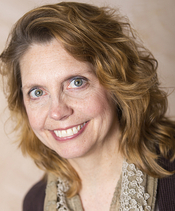 http://www.romancewriter-girl.com/
Contests
I Love Figure Skating Prize Package!
Celebrate the Upcoming Olympic Season
and the Final Release in the
Red Hot Russians Sports Romance Series
from Elizabeth Harmon!

Social Media:
GOODREADS
TWITTER
FACEBOOK
GOOGLEPLUS

E-mail me when Elizabeth Harmon releases a new book.
Blogging at Fresh Fiction
EXCLUSIVE REVEAL! Shining Through/Red Hot Russians 5
August 11, 2017
Iím so excited to share the gorgeous cover of my upcoming release SHINING THROUGH Read More...
Elizabeth Harmon Five Reasons Not To Miss 'Heating It Up'
March 14, 2017
As an author and a reader, one of my favorite fiction tropes is Fish Out Of Water. Iíve used it several times in my Read More...
Elizabeth Harmon | Thatís What I Like About You, Pt. 1
February 28, 2017
Conflict drives romance, but my favorite scenes to write (and read) are those that show the hero and heroine discovering why theyíre perfect for Read More...
Elizabeth Harmon | Road Trip To Inspiration
April 5, 2016
A run-down motel in a small town isnít the most likely place for a romance novel to begin. But the moment I saw Read More...
Quirky settings. Loveable, if imperfect heroines. Gorgeous men with hearts of gold. Contemporary romance author Elizabeth Harmon loves them all.
A graduate of the University of Illinois, she has worked in advertising, community journalism and as a freelance magazine writer. She feels incredibly blessed to have a career that allows her to spend her days imagining "what if?" and a loving family that keeps her grounded in the real world.
An adventurous cook, vintage home enthusiast, occasional actress, and entry-level figure skater, Elizabeth makes her home in the Midwest, where life is good, but the sports teams aren't. She loves to hang out on her front porch, or at her favorite local establishments, enjoy good food and wine, and talk writing with anyone who will listen.
Series
Red Hot Russians
Books:
Shining Through, October 2017
Red Hot Russians
e-Book
Heating It Up, February 2017
A Red Hot Russians Novella
e-Book
Getting It Back, April 2016
Red Hot Russians #3
Paperback
Turning It On, July 2015
Red Hot Russians #2
e-Book
Pairing Off, February 2015
Red Hot Russians #1
e-Book