Kishan Paul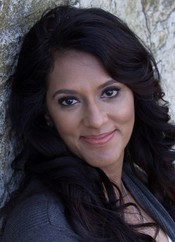 Click here to join me for a weekend of fun at READERS & 'RITAS, Nov. 9-11, 2018 in Allen, TX.
From daring escapes by tough women to chivalrous men swooping in to save the day, the creativity switch to Kishan Paul's brain is always in the 'on' position. If daydreaming stories were a college course, Kish would graduate with honors.
Mother of two beautiful children, she has been married to her best friend for over 16 years. With the help of supportive family and friends, she balances her family, a thriving counseling practice, and writing without sinking into insanity.
Series
The Second Wife
Books:
The Widow's Keeper, April 2017
The Second Wife #2
e-Book
Stolen Hearts, April 2017
e-Book
Taking the Plunge, November 2015
e-Book
The Second Wife, October 2015
The Second Wife #1
e-Book
Blind Love, June 2015
e-Book