Nicole Luiken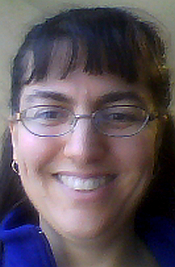 Blogging at Fresh Fiction
My Boyfriend is a Demigod—An exclusive interview with Belinda Loring
February 9, 2017
Interviewer: We here at True World Teen are delighted to welcome Belinda Loring. She's here to fill us in on behind-the Read More...
Nicole Luiken | Not Your Everyday Supernatural Creature
March 17, 2016
I read a lot. Like, really a lot, over 200 books a year. The majority of my reading is paranormal, fantasy or SF Read More...
Nicole Luiken wrote her first book at age 13 and never stopped.
She is the author of twelve published books for young adults, including Violet Eyes and its sequels Silver Eyes, Angel Eyes and Golden Eyes. Her latest release is Amid Wind & Stone, book two of Otherselves. She also has writes for adults and has a fantasy romance series, Gate to Kandrith and Soul of Kandrith.
Nicole lives with her family in Edmonton, AB. It is physically impossible for her to go more than three days in a row without writing.
Series
Otherselves
Books:
In Truth and Ashes, January 2017
Otherselves #3
Paperback
Amid Wind and Stone, March 2016
Otherselves #2
Paperback
Through Fire & Sea, May 2015
Otherselves #1
e-Book