Zara Cox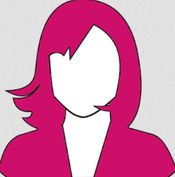 Blogging at Fresh Fiction
Zara Cox | The Inspiration behind The Indigo Lounge Series
September 26, 2015
I'm often asked this question by readers - what inspired you to write Read More...
Zara Cox has been writing since she was thirteen years old, but it wasn't until seven years ago that she decided to share her love of writing sexy, gritty stories with anyone besides her close family (the over 18s anyway!). Her best-selling Indigo Lounge Series is Zara's first step in her erotic romance-writing journey. In 2015 she hopes to bring her readers even more sizzling-hot stories featuring panty-melting alpha heroes and the women who rock their world.
Series
Indigo Lounge
Books:
Arrogant Bastard, September 2017
e-Book
Black Sheep, August 2017
Dark Desires
Paperback (reprint)
Wicked S.O.B., August 2017
e-Book
Beautiful Liar, April 2017
Dark Desires
Paperback (reprint)
The Indigo Lounge Box Set, October 2015
Indigo Lounge #1-4
e-Book
Freefall, April 2015
The Indigo Lounge #5
Hardcover
Soar, October 2014
The Indigo Lounge #4
e-Book
Spiral, July 2014
The Indigo Lounge #3
e-Book
Higher, March 2014
The Indigo Lounge #2
e-Book
High, December 2013
The Indigo Lounge #1
e-Book
Wreckless, December 2013
e-Book