Heather Heyford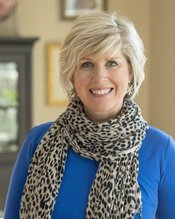 Blogging at Fresh Fiction
Heather Heyford | A Birthday Toast to A TASTE OF CHARDONNAY
October 14, 2014
Last December while I was balancing on a rickety ladder to hang a string of lights above my fireplace mantel, I got 'the call.' I Read More...
Born in the Northeast, Heather Heyford learned to walk and talk in Texas, and then moved to England. ("Ya'll want some scones?")
While in Europe, Heather was forced by her cruel parents to spend Saturdays in the leopard vinyl back seat of their Peugeot, motoring from one medieval pile to the next for the lame purpose of 'learning something.'
What she soon learned was how to allay the boredom by stashing a Cosmo under the seat.
Now a recovering teacher, Heather writes love stories, feeds hardboiled eggs to suburban foxes, and makes art in the Mid-Atlantic. She is represented by the Nancy Yost Literary Agency (NYLA, @nyliterary) in New York City. The first book in her Napa Wine Heiresses Series, A Taste of Chardonnay, (Kensington Publishing) is available now for pre-order, with the next three following in quick succession.
"Writing is solitary work. I LOVE to get mail! Write to me at HeatherHeyford@gmail.com. If you'd rather, tweet, or come visit me on facebook. Addicted to fashion, decorating, wine, food & travel on pinterest? Me too!"
Series
Willamette Valley
Books:
Right All Along, October 2018
Mass Market Paperback
First Comes Love, June 2018
Willamette Valley Romance #2
Paperback
The Sweet Spot, March 2018
Mass Market Paperback
A Taste of Merlot, January 2015
The Napa Wine Heiresses
e-Book
A Taste of Chardonnay, October 2014
e-Book