Maia Chance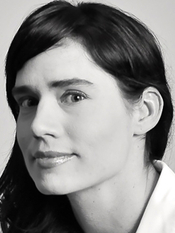 Photo Credit: Fedora E at Spectrum House

Blogging at Fresh Fiction
Maia Chance | Researching a Mystery Novel, Family-Style
February 15, 2016
Researching my Fairy Tale Fatal mystery series means reading old travelogues and novels, studying antique Read More...
Q&A with Maia Chance - BEAUTY, BEAST, AND BELLADONNA
February 11, 2016
Ready to dash back to the Victorian Era and uncover who-done-it at a perfectly ghastly country party? Then sit back and enjoy our Read More...
Maia Chance | A Heroineís Uncharitable Checklist
November 4, 2014
Sure, we all say we root for the protagonists of books, movies, and TV shows, but letís be honest: we want to Read More...
Maia Chance writes historical mystery novels that are rife with absurd predicaments and romantic adventure. She is the author of the Fairy Tale Fatal series (SNOW WHITE RED-HANDED, CINDERELLA SIX FEET UNDER, BEAUTY BEAST AND BELLADONNA) and the 1920's New York-set Discreet Retrieval Agency series (COME HELL OR HIGHBALL).
2016 titles include Discreet Retrieval Agency #2, TEETOTALED. Maia lives in Bellingham, WA, where she shakes a killer martini, grows a mean radish, and bakes mocha bundts to die for.
Series
Fairy Tale Fatal Mystery | Discreet Retrieval Agency Mysteries | Agnes and Effie
Books:
Naughty on Ice, November 2018
Discreet Retrieval Agency #4
Hardcover
Bad Neighbors, April 2018
An Agnes and Effie Mystery #2
Hardcover
Bad Housekeeping, March 2018
Trade Size (reprint)
Teetotaled, November 2017
Discreet Retrieval Agency Mysteries #2
Trade Size
Gin and Panic, November 2017
Discreet Retrieval Agency #3
Hardcover
Bad Housekeeping, June 2017
An Agnes and Effie Mystery #1
Hardcover
Teetotaled, October 2016
Discreet Retrieval Agency #2
Hardcover
Beauty, Beast, and Belladonna, February 2016
Fairy Tale Fatal Mystery #3
Paperback
Joy to the Worlds, December 2015
Paperback
Come Hell or Highball, September 2015
Discreet Retrieval Agency Mysteries #1
Hardcover
Cinderella Six Feet Under, September 2015
A Fairy Tale Fatal Mystery #2
Paperback
Snow White Red-Handed, November 2014
A Fairy Tale Fatal Mystery #1
Paperback