Neil Grimmett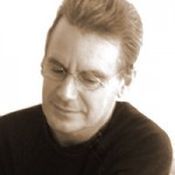 I was lucky to have had a father who inspired a lasting love of reading. My earliest and fondest chilhood memories are of wall-to-wall books and sitting for story time.
Television stood no chance as another great adventure was begun and judiciously serialized in the many characters' voices my late father had perfected.
Becoming a prolific reader came naturally. Formal education did not. I found school uninspiring, regimented and stultifying to any original thought. As a consequence, I was expelled at the age of 14 with no qualifications.
I spent the next two decades doing many different jobs.
I was a rock drummer and spent years on the road and in recording studios. I worked in a top secret Royal Ordinance Factory making high explosives; became a gamekeeper for some minor aristos; then a professional handler of show dogs.
During all of this time my love of reading remained, along with a growing passion to write.
But how, my inner voice would always question, can an uneducated man, who has spent much of his life in the company of working men and rock musoes, become a writer?
Writers had been to university. They had earned degrees, attended lectures with published authors and spent their time in the company of other writers.
Then one day I found a copy of The Collected Stories of Raymond Carver. It was my epiphany. Not only were they brilliant and highly original but had been completed against a backdrop of adversity that made my own excuses seem pathetic. His essays in 'Fires' were as inspirational as the stories. Writing is for anyone who is willing to work and work.
'Eat cereal for breakfast and write good prose.' His advice on how to become a writer. And the card he pinned above his desk with a quote from Isak Dinesen 'Write a little every day, without hope, without despair.
Series
Books:
The Mud Dance, June 2016
e-Book
The Hoard, August 2014
e-Book
The Threshing Circle, March 2014
e-Book
The Bestowing Sun, November 2004
e-Book