Donna Michaels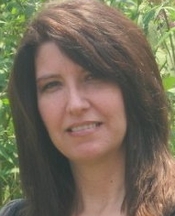 http://www.donnamichaelsauthor.com
Social Media:
GOOGLEPLUS
PINTEREST
TWITTER
GOODREADS
FACEBOOK
BLOG

E-mail me when Donna Michaels releases a new book.
Blogging at Fresh Fiction
Donna Michaels | Do you prefer a funny Dean? Or a brooding Dean?
June 9, 2017
Hi! Iím Donna Michaels and Iím excited to chat with you today about heroes. I like mine like I like my romancesóhot Read More...
Donna Michaels | Well-meaning, Over-protective Older Brother
March 8, 2017
Thank you so much for hosting me today to talk about my new release, HER SECRET RANGER. Fans of Read More...
Donna Michaels | Cowboy vs Military Hero
November 29, 2016
Hello, Iím thrilled to be here on Fresh Fiction and to talk to you about two of my favorite subjects: Cowboy Heroes, and Military Read More...
Donna Michaels is an award winning, New York Times & USA Today bestselling author of Romaginative fiction. Her hot, humorous, and heartwarming stories include cowboys, men in uniform, and some sexy primal alphas. With a husband in the military fulltime, and a household of nine, she never runs out of material. From short to epic, her books entertain readers across a variety of sub-genres, and one has even been hand drawn into a Japanese Translation.
Series
Men of at Ease Ranch | Citizen Soldier | Sleeper SEALs
Books:
Army Ranger with Benefits, March 2018
At-Ease Ranch #4
e-Book
Grinch Reaper, December 2017
Sleeper SEALs #8
e-Book
Wine and Scenery, October 2017
Citizen Soldier #7
e-Book
The Right Ranger, June 2017
Men of at Ease Ranch #3
e-Book
Her Secret Ranger, March 2017
The Men of at Ease Ranch #2
Paperback
In a Ranger's Arms, December 2016
The Men of at Ease Ranch #1
e-Book
Her Troubled Cowboy, December 2016
Harland County #9
e-Book
Wine and Hot SHoes, November 2016
Citizen Soldier #6
e-Book
Whine and Rescue, October 2016
Citizen Soldier #5
e-Book
Cowboy Justice, April 2016
e-Book
Wyne and Song, December 2015
Citizen Soldier #3
e-Book
Wine and Her New Year Cowboy, November 2015
Citizen Soldier #4
e-Book
Wyne and Dine, September 2015
Citizen Soldier #1
e-Book
Wyne and Chocolate, February 2015
Citizen Soldier #2
e-Book
Her Forever Cowboy, May 2014
e-Book
Meet Your Mate, February 2008
e-Book