Hy Conrad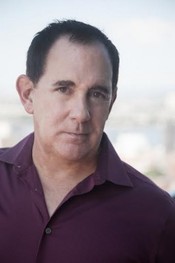 Blogging at Fresh Fiction
Hy Conrad | Mr. Monk Leaves the Game
January 19, 2015
When a ballplayer retires, that's the time to make a final review of his stats, adding up his career runs, his strikeouts, his RBI Read More...
Best known for his work in mysteries, Hy was one of the original writers for the groundbreaking series, Monk. He worked on the show for all eight seasons, the final two as Co-Executive Producer, and received three Edgar Nominations from the Mystery Writers of America for "Best TV Series."
In a related project, Hy was Executive Producer and head writer of Little Monk, a series of short films featuring Adrian Monk as a ten-year-old. His latest TV work was as writer and Consulting Producer for White Collar.
Hy is also the author of hundreds of short stories and ten books of short whodunits, which have been sold around the world in fourteen languages. Hy's first full-length comedy/mystery play, Home Exchange, premiered at the Waterfront Playhouse in Key West in May 2012. And, in a different vein, he recently authored a humor book called Things Your Dog Doesn't Want You to Know.
Hy was just awarded the honor of taking over the novel series based on the TV show Monk. His first book, Mr. Monk Helps Himself, was released in July 2013 and the second (Mr. Monk Gets On Board) will be available in January 2014.
Hy splits his time among Key West, Vermont and New York City.
Series
Amy's Travel Mystery
Books:
Death on the Patagonian Express, July 2018
An Amy's Travel Mystery #3
Mass Market Paperback
Dearly Departed, February 2016
Amy's Travel Mystery #2
Hardcover
Mr. Monk And The New Lieutenant, May 2015
Paperback
Mr. Monk And The New Lieutenant, January 2015
Hardcover
Mr. Monk Is Open For Business, June 2014
Hardcover
Mr. Monk Gets On Board, May 2014
Paperback
Mr. Monk Gets On Board, January 2014
Hardcover