Lynnette Austin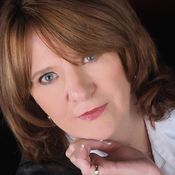 Blogging at Fresh Fiction
Lynnette Austin | All About PICTURE PERFECT WEDDING
November 15, 2016
First of all, I'm so happy to be here today! PICTURE PERFECT WEDDING is Read More...
Lynnette Austin | Why Do We Love Weddings?
May 4, 2016
Have you ever searched for books with the word wedding in the title? On Amazon alone, there are over 22,000. Add in bride, and Read More...
Lynnette Austin | 7 Things Every Southern Wedding Needs
November 3, 2015
Thank you so much for inviting me today! I thought we'd talk about romance and weddings, and is there anything that's more fun Read More...
Pseudonym for Lynnette Hallberg.

The luxury of staying home when the weather turns nasty, of working in PJs and bare feet, and the fact that daydreaming is not only permissible but encouraged, are a few of the reasons middle school teacher Lynnette Austin gave up the classroom to write full-time. Lynnette grew up in Pennsylvania's Alleghany Mountains, moved to Upstate New York, then to the Rockies in Wyoming. Presently she and her husband divide their time between Southwest Florida's beaches and Georgia's Blue Ridge Mountains. A finalist in RWA's Golden Heart Contest, PASIC's Book of Your Heart Contest, and Georgia Romance Writers' Maggie Contest, she's published five books as Lynnette Hallberg. She's currently writing as Lynnette Austin. Having grown up in a small town, that's where her heart takes her—to those quirky small towns where everybody knows everybody...and all their business, for better or worse.
Series
Magnolia Brides | Maverick Junction | Bachelors and Babies
Books:
Must Love Babies, June 2018
Bachelors and Babies #1
Mass Market Paperback
Can't Stop Lovin' You, August 2017
Maverick Junction #3
Mass Market Paperback
Nearest Thing to Heaven, January 2017
Maverick Junction #2
Mass Market Paperback
Somebody Like You, November 2016
Maverick Junction #1
Paperback
Picture Perfect Wedding, November 2016
Magnolia Brides #3
Paperback
Every Bride Has Her Day, May 2016
Magnolia Brides #2
Paperback
The Best Laid Wedding Plans, November 2015
Magnolia Brides #1
Paperback
Can't Stop Lovin' You, February 2014
Maverick Station
Paperback
Somebody Like You, December 2012
Maverick Junction
Paperback