C.A. Szarek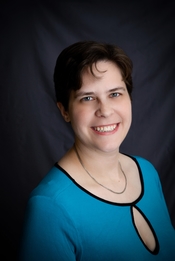 Contests
C.A. Szarek Gives Away
Highlander Books and
a Highlander Kilt Pin!

Social Media:
TWITTER
FACEBOOK

C.A. Szarek is originally from Ohio, but got to Texas as soon as she could. She is married and has a bachelor's degree in Criminal Justice.
She works with kids when she's not writing.
She's always wanted to be a writer and is overjoyed to share her stories with the world.
Series
Crossing Forces | Highland Secrets | King's Riders
Books:
Highlander's Portrait: A Highland Secrets Story, January 2017
Enchanted Keepsakes
e-Book
Superior Collision, September 2016
Crossing Forces #5
e-Book
Shades Of Desire 2, March 2016
e-Book
Fate's Call, February 2016
The King's Riders #3.5
Paperback
Rogue's Call, May 2015
The King's Riders #3
e-Book
Swept Through Time, February 2015
e-Book
Collision Control, October 2014
Crossing Forces #4
e-Book
The Parchment Scroll, August 2014
Highland Secrets #3
e-Book
Calculated Collision, June 2014
Crossing Forces #3
e-Book
The Fae Ring, May 2014
e-Book
The Tartan MP3 Player, April 2014
Highland Secrets #1
Paperback
Chance Collision, February 2014
Crossing Forces #2
e-Book
Love's Call, February 2014
The King's Riders #2
e-Book
Collision Force, December 2013
Crossing Forces #1
e-Book
Sword's Call, March 2013
The King's Riders #1
e-Book