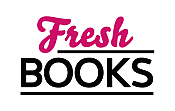 Suspense, thrills and love in October Best Reads
Monica Murphy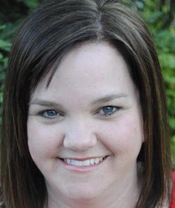 Blogging at Fresh Fiction
Monica Murphy | Summertime Romance
August 24, 2016
Ah, summer. Itís a time thatís ripe for romance, donít you think? I love it when weather places a central part in Read More...
Pseudonym: Karen Erickson.

Monica Murphy is a writer, a wife and a mom. She drinks too much coffee and spends too much time in front of her computer. She likes to read, she watches bad reality TV and she sometimes acts younger than she really is. Though most of the time she's sure her kids think she's a complete buzz kill.
Monica is the author of the USA Today bestseller, new adult contemporary title ONE WEEK GIRLFRIEND and its upcoming sequel, SECOND CHANCE BOYFRIEND.
Interviews for Monica Murphy
Monica Murphy | Heroes, Swoon-worthy Scenes, and What's in Store for Her Fans
Taming Lily
July 18, 2015
Series
Drew + Fable | Billionaire Bachelors Club | Fowler Sisters | One Week Girlfriend | The Rules
Books:
Daring the Bad Boy, September 2016
Paperback
Never Let You Go, May 2016
Paperback
Never Tear Us Apart, January 2016
Paperback
Taming Lily, July 2015
Fowler Sisters #3
Paperback
Fair Game, May 2015
The Rules #1
e-Book
Stealing Rose, March 2015
Fowler Sisters #2
Paperback
Owning Violet, December 2014
The Fowler Sisters #1
Paperback
His Reverie, August 2014
Paperback
Four Years Later, March 2014
One Week Girlfriend #4
Paperback
Savor, February 2014
Billionaire Bachelors Club #3
e-Book
Drew + Fable Forever, January 2014
Drew + Fable #3
e-Book
Three Broken Promises, January 2014
One Week Girlfriend #3
Paperback
Torn, November 2013
Billionaire Bachelors Club
e-Book
Second Chance Boyfriend, November 2013
One Week Girlfriend #2
Paperback (reprint)
One Week Girlfriend, September 2013
One Week Girlfriend #1
Paperback (reprint)
Crave, August 2013
Billionaire Bachelors Club #1
Paperback
Second Chance Boyfriend, April 2013
Drew + Fable, #2
e-Book
One Week Girlfriend, January 2013
Drew + Fable, #1
e-Book
Rabid, July 2012
Hardcover